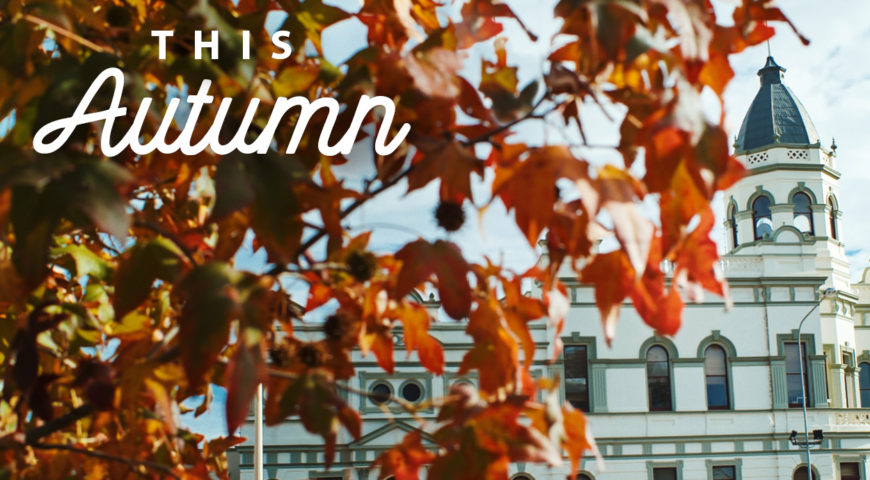 AUTUMN 2021: As the leaves fall, look back in time 🍂
Have you discovered Amazing Forbes yet?
This last year has taught us to slow down, to appreciate the little things – the every day, the mundane, and life's simple pleasures; to let go of the things that no longer inspire us and to seek adventure in places, and directions, we never thought – or planned – to go.
2020 saw a change. It saw a shift. Mostly in our perceptions; but also in the way we do things.
We've been restricted, in more ways than one, and we've made do.
More importantly, we've made it through…
What we saw evolve in 2020 is not over – not by a long shot – and a new year hasn't simply wiped the slate clean of "what was", but it gave us lessons, and reminded us what's important, and to not take anything for granted.
Like our beautiful country, our outback, and our regional and rural towns that are so much a part of the lifeblood of what makes our country so great.
So what are you waiting for?
Find yourself… and discover Amazing Forbes this autumn.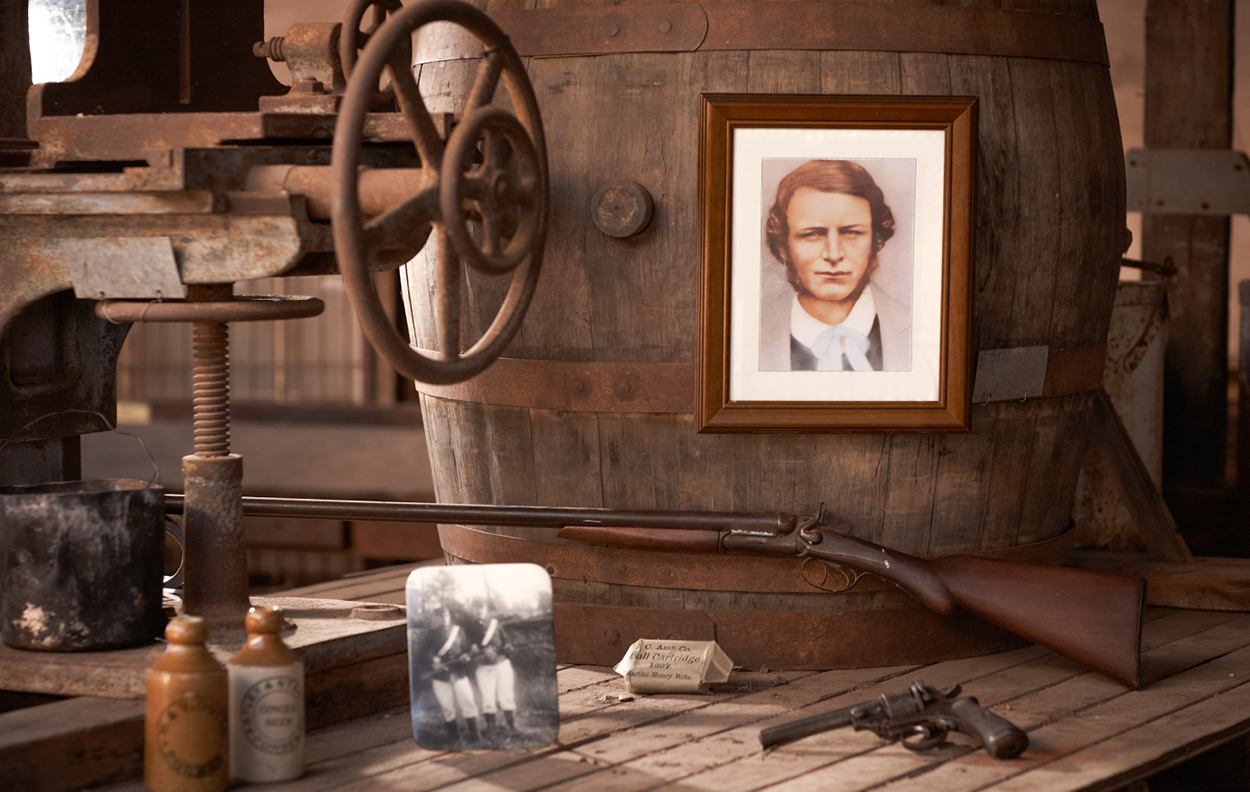 Over the past twelve months there has been much talk and reflection of historic events and happenings (all while the word "unprecedented" has been thrown around like it's going out of fashion).
Personally, we just prefer looking back at cool old things from days gone by.
And that's exactly what you'll find at the Forbes & District Historical Museum.
Browse the aisles of artefacts and historically important pieces to get a feel for what life has been like over the decades. And centuries…
Unearth ancient carved trees by Indigenous Australians found on properties right here in the Lachlan Valley, learn about the Escort Robbery and Ben Hall's gang, view the many different tools and instruments, and kitchen "appliances" of yesteryear – and try to work out how things were done in the days of old.
And look out for the "mangle", and the "timber jinker" (which was locally made), and also check the impressive machinery out in the side yard.
But that's not all.
There is also an exhibit on WWII, and a short film to watch; then view old children's toys and other wares in the "Kids Room", and the interesting (or strange) old medical equipment in the Medical Exhibit Room.
The Museum is open daily from 2pm-4pm. Whether you're already a history buff, have an interest in all things "old", or have not yet explored the past in any way, the Forbes Historical Museum is a must do.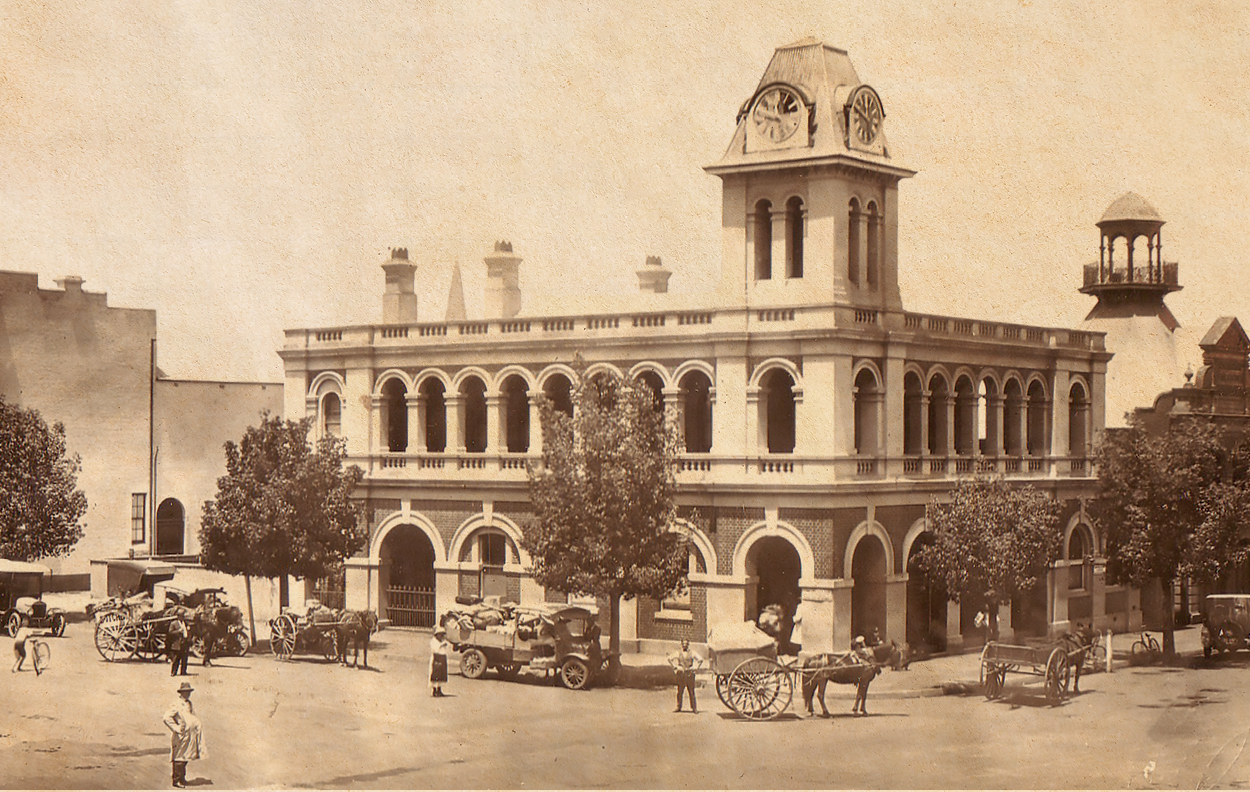 While you're on the historical path, why not take a stroll around the town, following the Forbes Heritage Trail – a self-guided walking tour viewing the magnificent architecture across the town, and discovering the people responsible for many of the historic buildings we still see here today (including The Osborne Hotel, which now houses the Historical Museum).
Forbes is famous for its charming heritage buildings and important historic places, many of which are classified by the National Trust of Australia (NSW) and some you many even recognise from the hit Australian film, 'The Dish'.
Lovingly renovated buildings and an historic streetscape combine to offer a glimpse into a bygone era and rural Australia two centuries ago.
Our proud pioneering heritage has been preserved largely by the restorations of 19th Century buildings dotting our streetscape. Our handsome, elegant buildings help shape our town and share stories of our past.
Pick up a copy of the Centenary of Federation Heritage Trail brochure at the Forbes Visitor Information Centre and follow the markers throughout the town to learn about the remarkable places and people that contributed to the development of Forbes.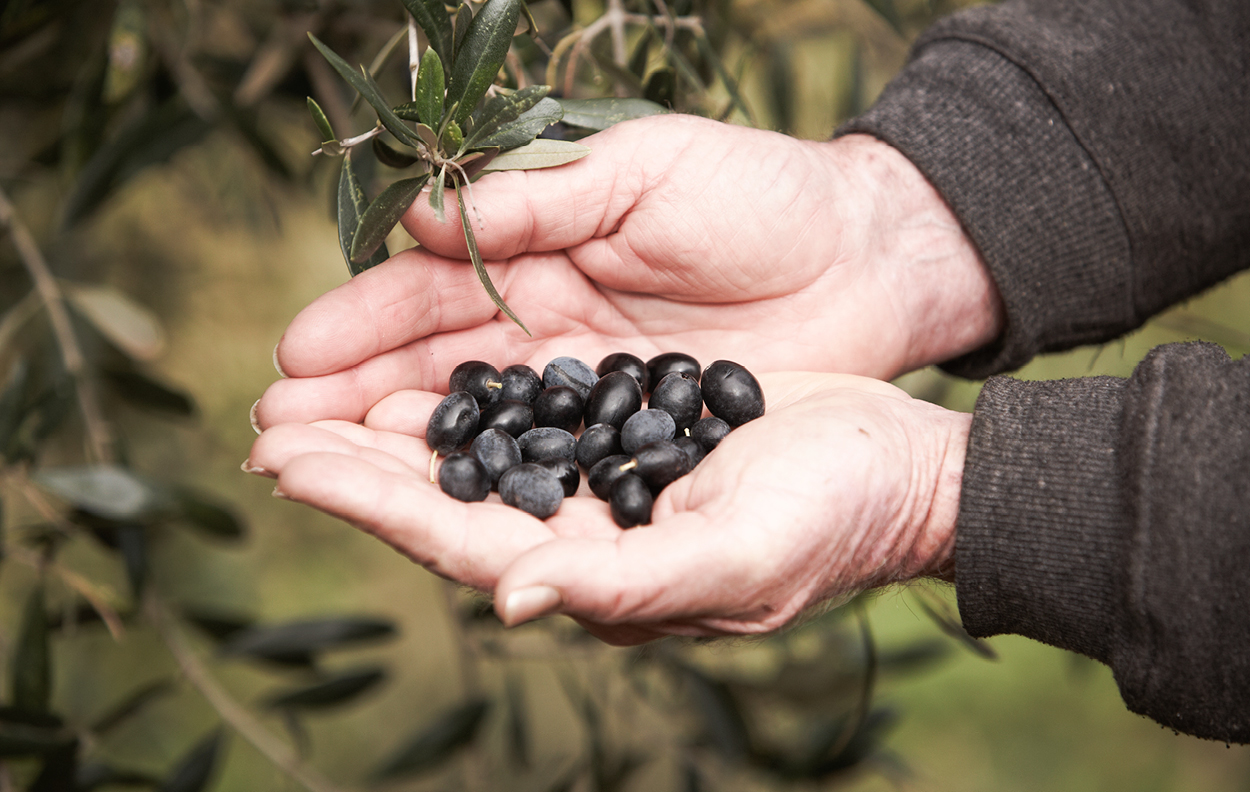 Forbes is home to an award-winning olive grove – with the Central West of NSW having a climate similar to that of the Mediterranean.
Having won several awards over the years at the Sydney Royal Fine Food Show for their olives and oils, Gibson's Grove is a name well-known in the hospitality industry.
The olive varieties used for Table Olives are Manzanillo, Ligurian Style (Paragon), and a mixed jar is also made up using the aforementioned plus Correggiola and the more commonly known Kalamata olives – both of which have a sweeter taste.
Table Olives are hand harvested. They are then sorted and cleaned, and immersed in barrels of brine for approximately 9 to 12 months before bottling with herbs, including rosemary (home grown on the farm), garlic, caraway seeds, a weak salt and vinegar brine, and topped with extra virgin olive oil for additional flavour.
During harvest, backpackers, and other individuals following the Harvest Trails, are employed to assist in the picking process – particularly for the arduous task of handpicking the produce for Table Olives.
The harvest period runs from around the middle of April until the middle of May.
Producing a cold-pressed, extra virgin olive oil are olives from the Paragon, Manzanillo and Correggiola varieties.
Paragon olives produce a delightful golden oil which has a subtle nutty flavour and an aroma of freshly mown grass.
Manzanillo olives produce an oil with a fresh grassy aroma and a slight peppery flavour which pleasantly lingers on the palate.
Correggiola olives are small and produce a delicious, delicate, fruity flavour.
These olives are harvested using a tree shaker at the premium time for extra virgin olive oil.
Gibson's also produces a basil flavoured oil, using home grown basil from their farm.
Other products are a mustard dressing made using the oil, and also sun-dried olives for a savoury snack.
Gibson's Grove is open for visits by appointment only – particularly during harvest season.
Limited products are available locally at Bernardi's Marketplace and Flint Street Butchery.
Orders are also welcome.
Find Yourself some Australian grown and produced olives and oils right here in amazing Forbes.
Why not find yourself at one of our amazing events this autumn?
Forbes Showground Market Day
Sunday 21 March | 10am-3pm | Forbes Showground, Show Street
A wide variety of stalls with something for everyone, including homewares, beauty items, locally made offerings and more.
Forbes Heritage Festival
Saturday 1 May | 10am-2pm | Victoria Park, Harold Street
Celebrating Forbes' unique history and the people who contributed to Forbes being the amazing town it is today.
The Forbes Heritage Festival will feature roving entertainers (Convict Footprints) through Victoria Park, and displays from the Forbes and District Historical Museum, Forbes Family History Group, Age of Fishes Museum (Canowindra) and more.
Historical machinery and vehicles display, horse and carriage rides, and pony rides, too!
Town Hall will be turned into a movie theatre showing some interesting and historic films – watch this space!
Local poets and a Bush Band, plus a damper competition.
And watch out for some local celebrities in the stocks!
Adam Harvey: Highway One Tour
Saturday 22 May | 7.30pm-10.30pm | Forbes Town Hall, Harold Street
Tickets available through 123tix | $35 Adults | $15 Children | booking fees apply
Adam Harvey is going on the road, and he's stopping in amazing Forbes on his Highway One Tour – following the release of his latest album, "Songs From Highway One".
The release, and tour, was delayed due to the Covid-19 crisis, but now that travel restrictions have lifted and the open road is calling, the national tour has begun.
The tour will be supported by Raechel Whitchurch, who has ties to the area, having spent some of her childhood years in Parkes.

Plan a country trip and Find Yourself… in amazing Forbes today!