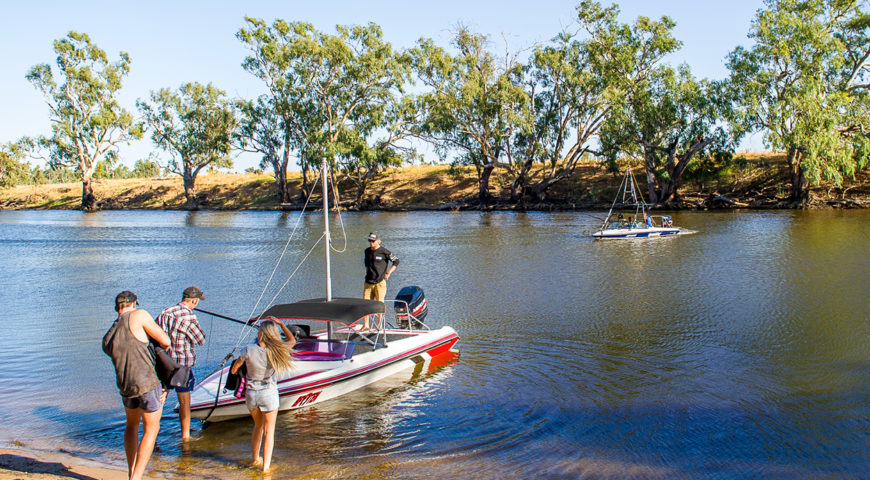 Find Yourself… in Amazing Forbes this Summer – 20/21 edition
While the beach and coastal areas may historically be the iconic destination for an Aussie summer, New South Wales' Central West has a lot on offer – why not add it to your itinerary this summer?
Forbes NSW is an ideal destination for many of your favourite summer activities.
It is also a great central location to explore much more of the Central West region, including neighbouring Parkes and the infamous "Dish", and other idyllic country towns all within a few hours' drive, and is the perfect gateway to discover Outback NSW.
Find yourself, and put your feet up in one of the many accommodation options: from cabins and van sites, motels, hotels or self-contained options – whichever best suits your needs – and discover all there is on offer, and maybe even a new favourite hobby…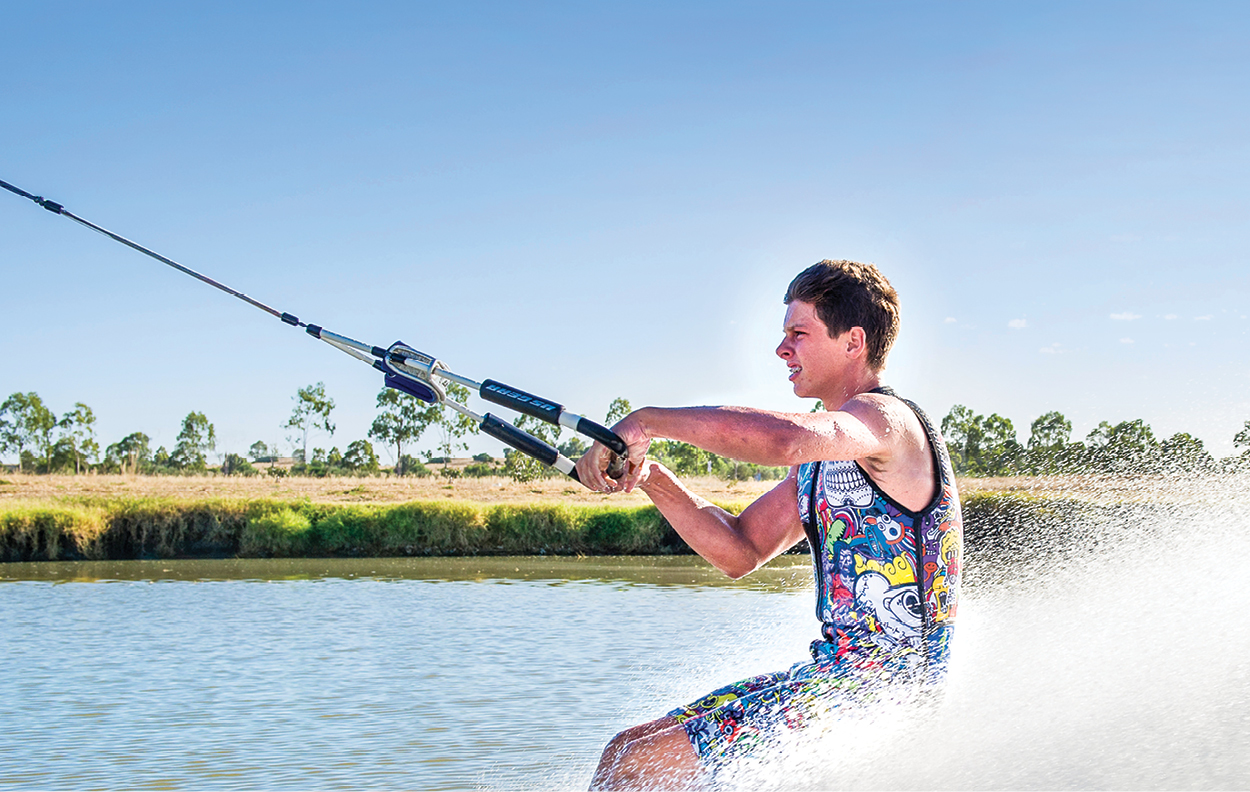 Whether you're into water-skiing, kayaking, fishing or are simply someone who appreciates nature, Lake Forbes has something for you.
As Aussies, we are most of us used to being around the water during the warmer months – it's almost synonymous with our sunburnt country.
Every corner of our wide brown land is surrounded by oceans, and we certainly have a plethora of waterways contained within.
Forbes NSW is no exception – in fact, we love our waterways so much, we've been blessed with not one, but TWO – the idyllic Lake Forbes and Lachlan River.
Yep, that's right! We know many of our visitors aren't aware of this fact, and assume it's the Lachlan River that runs through the centre of town; and that's part of the beauty of our amazing town – there are surprises around every corner…
Lake Forbes is a destination in itself. It's the perfect place to pull up for a cuppa, or overnight stay, enjoy a picnic or throw in a line. For the more adventurous, there is also the Ski Dam to not only wet your feet, but space to take the boat out – or the Jet Ski – for a bit of action on the water.
While enjoying the Christmas break in Forbes, why not head out with your family or a group of mates for a splash and maybe even throw on a barbie at the new BBQ facility to keep you going, as the kids play waterside on the new playground?
If a slower pace is more your thing, why not follow the almost 10km of walking and cycle path that follows the Lake from end to end and simply take in the tranquil scenery, and view the many species of native birdlife that make Lake Forbes their favourite place to rest – it shouldn't take long before you're feeling exactly what they're feeling, and it will become one of your favourite places too.
There is more than just nature to the Lake: there are intriguing works of art dotting parts of the Lake walking trail – all part of the Sculpture Down the Lachlan project.
Read more on one of the incredible installations of the sculpture trail at yet another of our waterways below.
At the opposite end of the Lake from the Ski Dam, discover our Wiradjuri culture at the Wiradjuri Dreaming Centre – a collaborative cultural area – to learn about the Wiradjuri people, those who trod the land we know as Forbes today.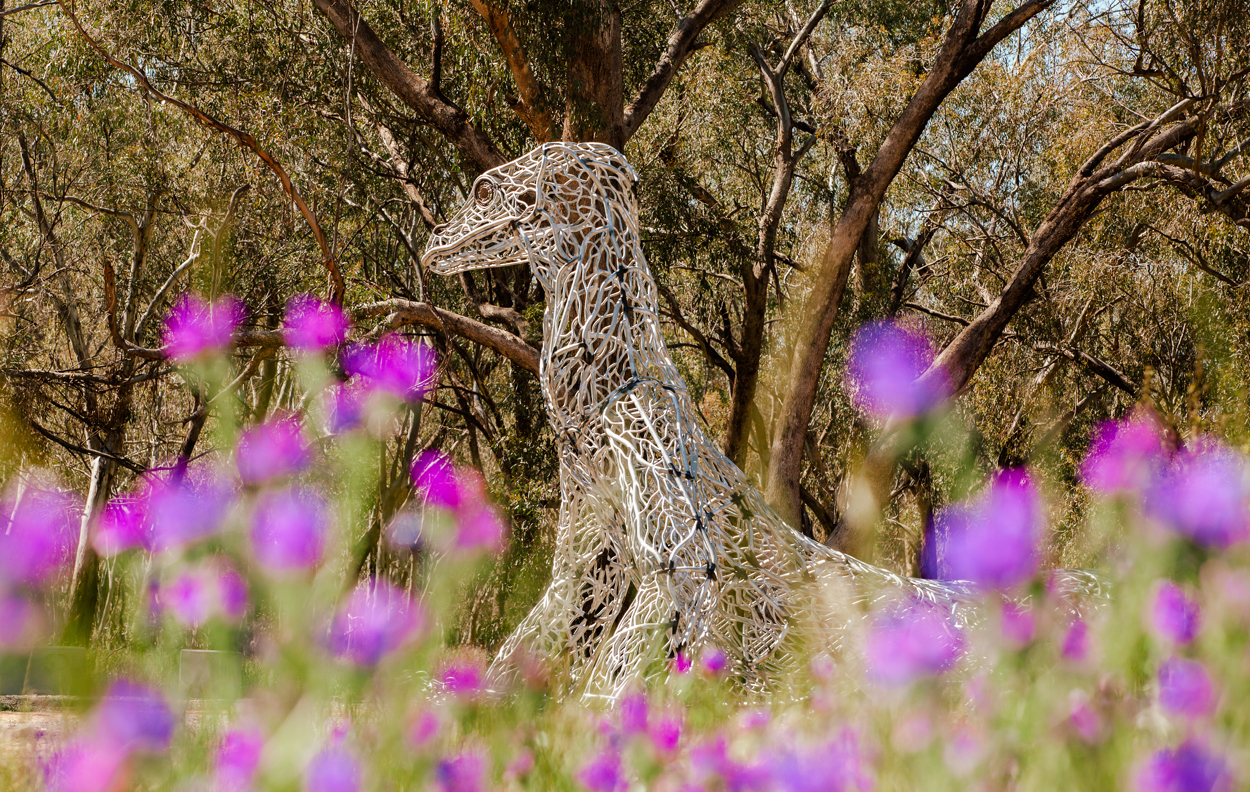 'Varanus', or Gugaa as he is known in the Wiradjuri language, is one of the newest installations of the Sculpture Down the Lachlan (SDL) public art trail, and is the first site to visit of the larger than life sculptures that will dot the Lachlan River from Forbes to Condobolin.
At 20 metres long, he sure is a sight to see and a site worth visiting!
Nestled among the trees by the entrance to the Gum Swamp Bird Hide nature reserve, you will find him towering over the area with his head raised, cautiously surveying his surroundings.
The significance of the goanna in indigenous culture is one of reverence – it is a totem to them, and they view him as their guide.
The Wiradjuri nation is the largest in NSW, and the second largest in Australia.
Forbes is proud of its indigenous heritage, and we acknowledge the Wiradjuri people as the traditional owners of the land.
We pay respects to Elders past, present and emerging.
Gum Swamp is a glorious natural haven for a wide variety of birdlife and a great place to wander and explore… all just a few kilometres south of town.
There have been many species of birds sighted at Gum Swamp, including Blue-faced Honeyeater, Hooded Robin, Freckled Duck or a resident pair of White Bellied Sea Eagles.
SDL is a collection of sculptures which begins in the township of Forbes before heading south down the Newell and continuing onto the road to Condobolin, following the Lachlan; And Gugaa is just one of those installations!
Think "Sculpture by the Sea", but in the bush, and more permanent.
The finished trail will be a complement to the incredible attractions of neighbouring towns such as The Dish in Parkes, Taronga Zoo in Dubbo, and the Village of Murals itself – Eugowra.
Follow @sculpturedownthelachlan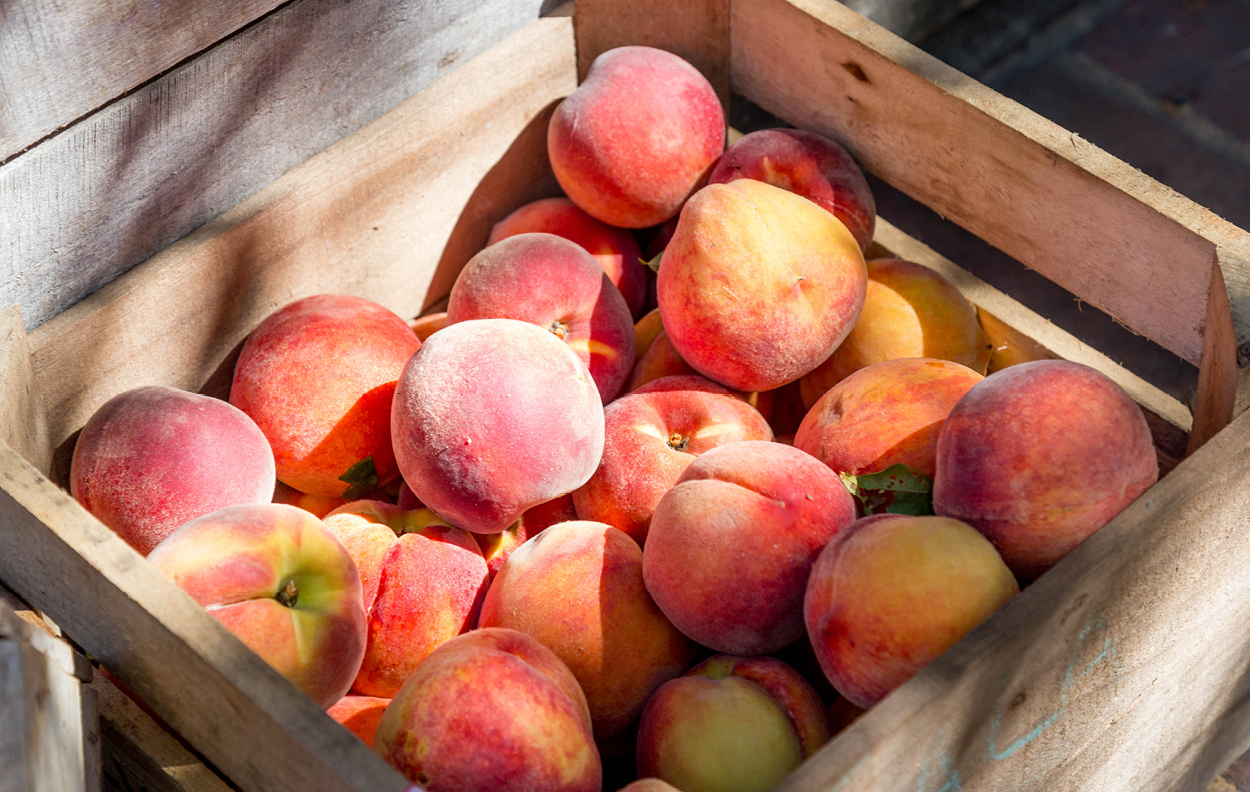 Forbes is well known for its beautiful stone fruit, and one of our best-sellers is our juicy peaches!
But it's not just peaches, or even stone fruit for that matter, that the locals and our visitors alike come here for.
Watermelons, rockmelons, nectarines and more are often on offer during the summer season – all weather permitting, of course.
There's nothing quite like picking up fresh produce straight from the grower's door, and at Betland's Orchard it's no different.
Why not stop in after your visit to see Gugaa at the Gum Swamp Bird Hide, before making your way out to see more of Sculpture Down the Lachlan – fresh fruit always makes for a good snack, and is a great way to replenish on a full day of exploring.
The season usually begins around late November to early December – depending on the year's weather – and goes through until around the end of February. And as long as the produce is ripening on schedule, (and they're not selling out), they are open daily from 8.30am-5.30pm.
So if you're in and around the Forbes area during the summer break, make sure to pop in, say g'day and pick yourself up some delicious locally grown produce…
Better yet – why not make the trip to check out just how good the peaches really are?
After all, life really is peachy in Forbes…
Right now, we are still unable to gather together in larger crowds as we once did to celebrate our favourite holidays, sing our hearts out and dance the night away at our favourite festivals or eat and explore to our hearts' content.
So many events – worldwide – have adapted to the new normal this year, and there are – and have been – many offerings happening in the virtual space.
We know, and we totally agree – it's not the same as being in the moment and experiencing it with our mates, but we're all just trying to do our bit to keep everyone safe.
With restrictions easing in so many spaces, we're keeping everything crossed that we'll be back to entertaining you real soon.
Keep your eyes and ears peeled for some exciting virtual events that may be happening, as well as news on when we can all gather together again.
We are banking on it, and we can't wait to welcome you to one of our exciting events again in the not-too-distant future.

Plan a country trip and Find Yourself… in amazing Forbes today!