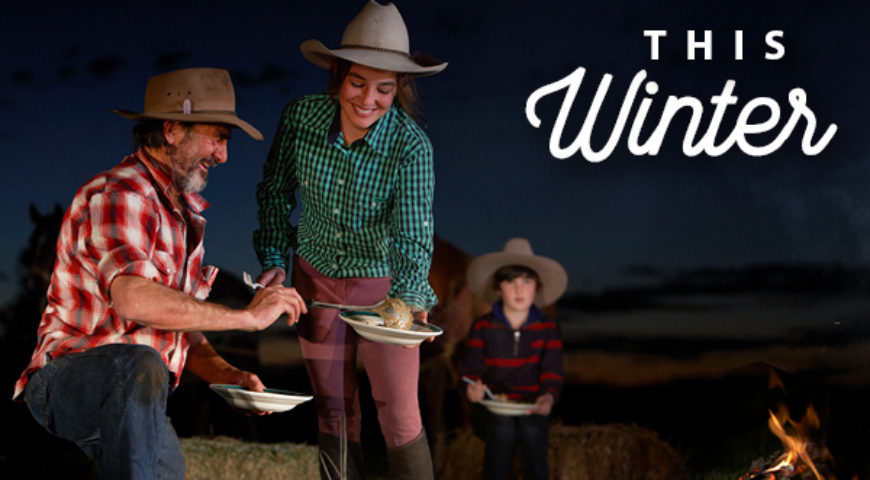 WINTER 2021: Warm up, Wine down, Chill out ❅
We are all still unable to travel to faraway places, but that hasn't let us slow down on getting out and about and exploring new parts of the "world" we haven't been before.
Things sure haven't slowed down here in Amazing Forbes, and we've seen visitors galore stopping in our beautiful little town.
Many folk have often travelled through the area without having explored the town, and now realise what they've been missing out on all these years.
Being on the highway, it's easy to drive straight through, and not know how much there is on offer, without navigating away from the Newell.
Our main street is dotted with "lovingly renovated buildings" showing off its charming heritage – and that's just the beginning.
So, when will you Find Yourself… in Amazing Forbes?
We've got more than just beautiful old buildings; so much awaits for you to discover.
We're very much still open for business, and ready to welcome you while you wait for bigger borders to reopen.
But, while our visitors are somewhat just "filling in time" until then, we know you'll be amazed by the attractions, activities and events a small, rural area like Forbes has. Not to mention our amazing country hospitality.
While it may be a cooler time of year to visit, there are still plenty of things to do, and it can be just as pretty a time of year as all the other seasons.
And of course, it's the time of year we throw our best party with our biggest annual tourism event – Frost and Fire!
It really is all that you're probably imagining – read more on all things Frost and Fire below.
Why not Find Yourself… in Amazing Forbes this winter?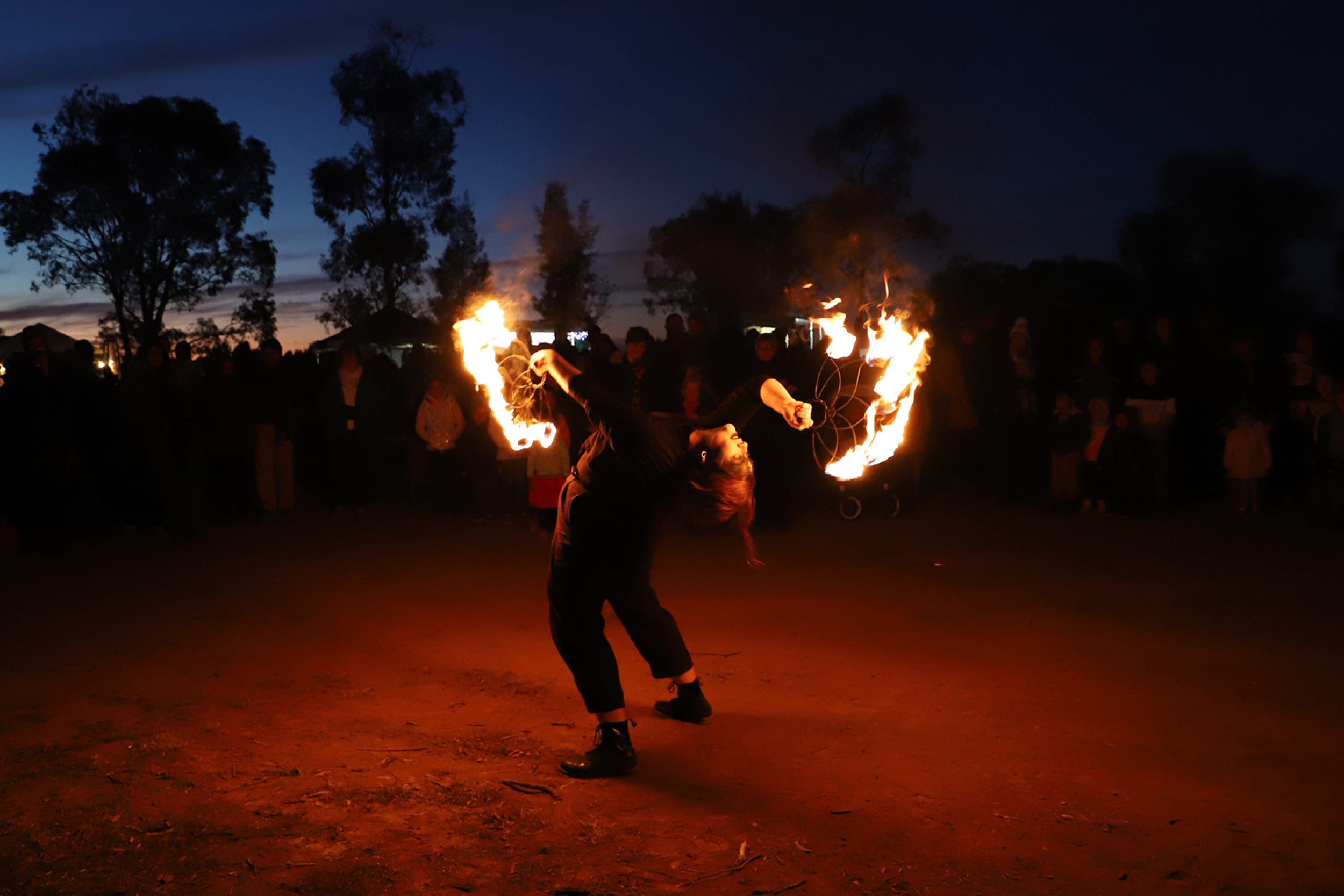 Winter is coming… and so is Frost and Fire.
That's right – Frost and Fire is back!
Following its inaugural – and very successful – event in 2019, like many things, Frost and Fire could not go ahead in 2020 due to the worldwide pandemic.
This year we're partying on 19 June and it is a real testament to how much people missed going to live events last year that tickets are albeit exhausted for this year.
But the good news is that it's an annual event, so if you've missed out this year, you can still come and celebrate with us in June 2022.
HEARTY FOOD | BOUTIQUE BREWS | FIRE BUCKETS | LIVE MUSIC & ENTERTAINMENT
Frost and Fire is all about celebrating the Winter Solstice and what better way, than under starry skies in Central NSW. It has all the elements of a country bonfire night, and there is something for everyone – young and old.
As temps reach frosty lows, guests will be warming up and chilling out lakeside by toasty fire buckets, indulging in heart food and boutique brews. Australian renowned musicians and local talent together with memorable live entertainment and Wiradjuri cultural performances will be featured on the night.
Acts to take the stage this year include talented locals Gracey Jones to kick off the night, and later rock out to The Fog Pilots.
Action packed entertainment from Dare Devil Co. (and of Australia's Got Talent fame), includes John Buttagig who plays two guitars at the same time, and is also a 'Jon Snow' lookalike, for all the Game of Thrones fans, together with Walter Whip and The Flames bringing his fire whip show.
Australian-renowned musician, Bob Evans (ARIA winning alter ego of Jebediah frontman, Kevin Mitchell) will take the stage to take us through to the end of the night.
Being set up lakeside, we couldn't not showcase a little something on the water, plus there will be some roving entertainment throughout the evening, too!
And of course Frost and Fire would not be complete without including some grand fire action – the main event will have guests feeling warm and toasty, and maybe even a little nostalgic.
Tickets are limited this year to maintain a level of social distancing and ensure Covid safe practices. If you've missed out this year, we'd love you to party with us in 2022, so save the date – Saturday 25 June 2022.
Frost and Fire is the perfect evening to unwind for a truly unique experience.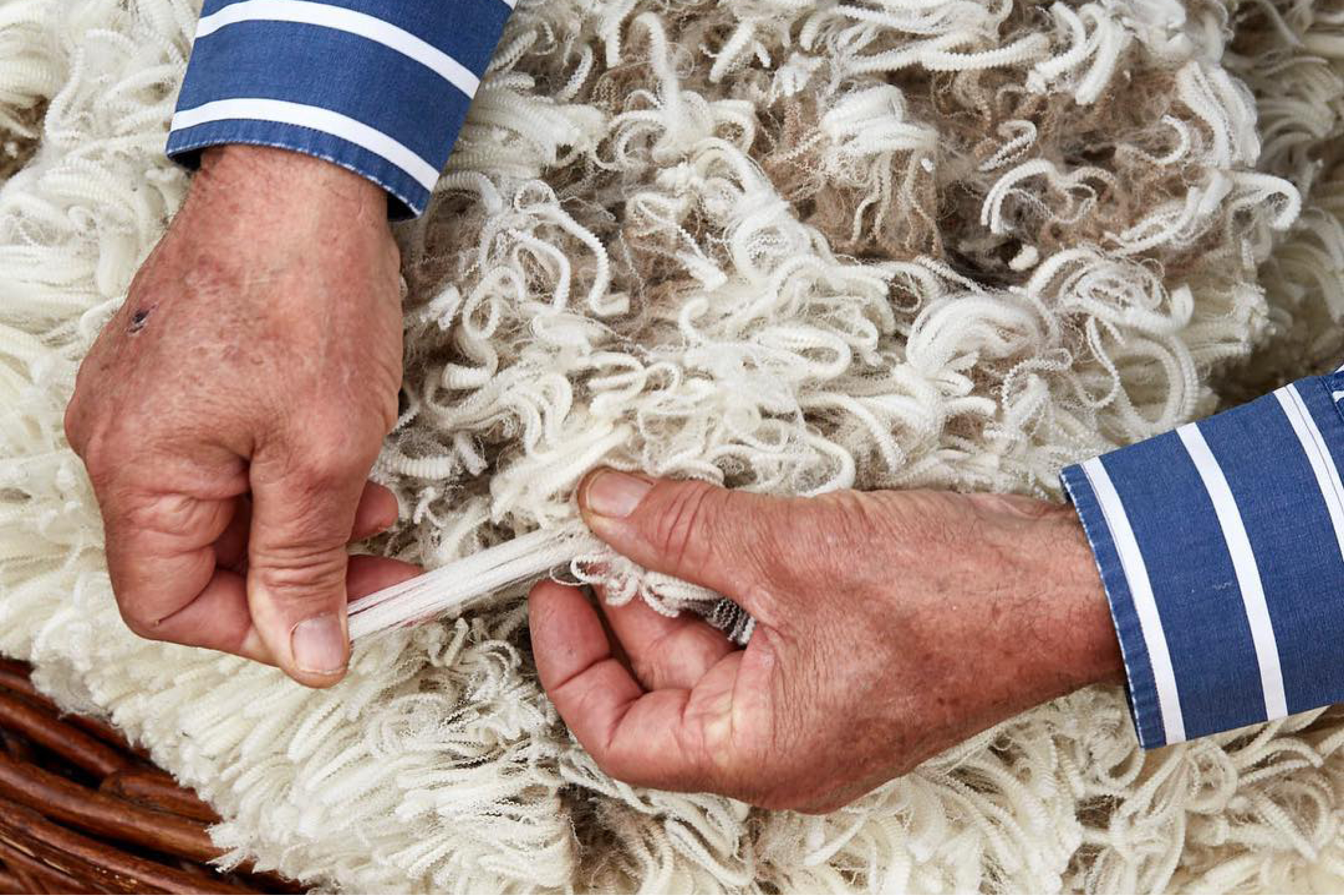 Founded by Warwick Rolfe in 2005 out of a long-held desire to take Merino wool from the sheep's back and follow it through to a finished product, Woolerina has come a long way from those small beginnings to where it is today.
Whilst the industry has seen many changes over the years since its inception, Warwick's passion remains as strong as ever.
Woolerina is a family owned and operated business, and proudly wears the Australian made logo.
They have grown from a small home office with all production out-sourced, to their current dwelling – an old fruit packing shed now boasting its own shopfront, offices, warehouse and cutting and sewing rooms.
The team has also grown to now include not only Warwick and his two daughters, but five other staff who are behind the operations of cutting and sewing the fabric that brings their much loved pieces together.
The raw Merino wool that is used for their lovingly made pieces is sourced to a very specific selection criteria for raw, non-mulesed wool. The raw wool is sent off-shore to China for processing and spinning since there are now no factories left in Australia who can provide this service.
The yarn is then sent back to Australia where it is knitted and dyed in Melbourne before returning home to Forbes for the cutting and sewing processes.
The collection includes soft Australian Merino clothing for men, women, children and babies.
Their pieces are made with love, to be loved by you.
Visitors are welcome to shop in-store, take a tour of the Woolerina work rooms and meet the makers, Monday to Thursday 10am-4pm, or by appointment for other times outside of these hours.
Group tour bookings are also welcomed.
Find Yourself some Australian grown and produced Merino clothing and accessories right here in amazing Forbes.
Why not find yourself at one of our amazing events this winter?
Frost and Fire
Saturday 19 June | 4-10pm | Forbes Ski Dam, Bedgerabong Road
SOLD OUT EVENT
A celebration of the Winter Solstice. Lakeside and fire side, with hearty food and boutique brews and an array of memorable live music and action-packed entertainment.
Frost and Fire is an annual event for those who missed out on tickets this year.
Evening Under the Stars
Saturday 10 July | 6pm-11.30pm | Yarrabandai  Creek Homestead, Ootha
Tickets available through Eventbrite until 2 July | $ 150.00 | booking fees apply
An exploration of the Wiradjuri night sky accompanied by a fifteen course alfresco bush tucker feast.
The Central West region of New South Wales has a long standing continuous connection to the stars that spans thousands of years. Yarrabandai Creek Homestead is situated on the traditional lands of the Wiradjuri people, who used the stars to understand the world they were living in, and the relationship between land and sky.
Winter is one of the best times to see the Milky Way and Yarrabandai Creek Homestead's location provides a spectacular and uninterrupted view of the night sky.
Guests will be treated to a magical alfresco fifteen course bush tucker meal provided by new Wiradjuri caterer, Mimosa catering from Young, while hearing from PhD Researcher on the Wiradjuri Cultural Astronomy Project and Director of Dark Skies Down Under, Trevor Leaman, who will decode the southern skies and delight with stories about the Aboriginal Dreaming and of the Great Celestial Emu.
NSW Small Wine Makers Wine Show
Judging Monday 23 – Wednesday 25 August / Exhibitor and Public Tasting Friday 27 August | From 6.30pm | Forbes Town Hall, Harold Street | Tickets $30 available from 1 July at 123tix.com (booking fees may apply)
NSW Small Winemakers Wine Show has been celebrating the NSW and ACT small wine producers since 1992.
The Wine Show is open to all NSW and ACT wine producers that crush a maximum of 500-tonnes annually, and entries open on 15 June this year.
Wines entered into the show will be available for tasting at the Public Tasting on 27 August, with Wine Show organisers on hand to assist you and provide details on the different varieties.
If you find a drop that you fancy, hand outs will be available on the night for the producers, and most have online sales available.

Plan a country trip and Find Yourself… in amazing Forbes today!