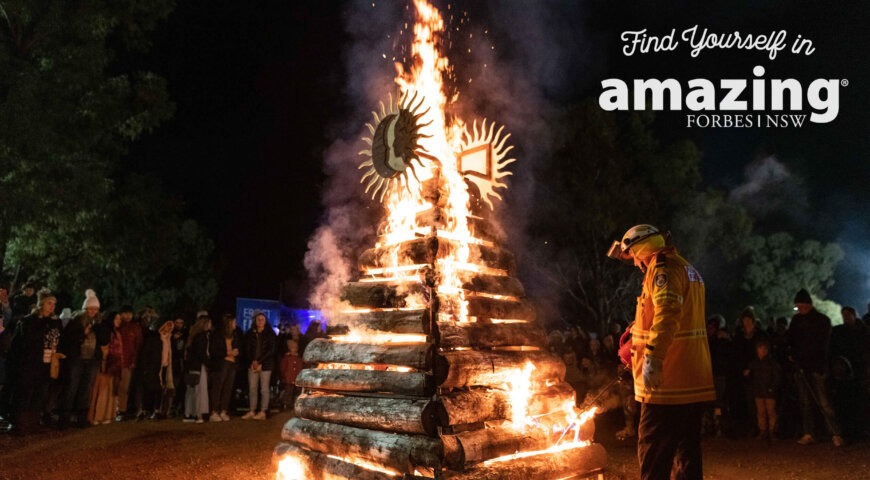 WINTER 2023: We have frost. We have fire… ❄️🔥
We have frost. We have fire. We have Forbes.
Winter is a time where we hunker down against the cold, but like the rich agricultural land on which Forbes flourishes, while it may appear little is happening aboveground during these frozen months, beneath the surface things are regenerating, replenishing and preparing for the burst of Spring.
It is even more poignant this year as this amazing community, its businesses and its people rebuild, regroup and reinforce their place in the colourful Forbes tapestry, as strong and as beautiful as before the inunudation of last year's floodwaters.
Winter highlights – events like Frost and Fire, themselves are vital – they are what binds this community together, and what draws others to our shining light. 
This lush green solstice of winter …. just one corner of our rich tapestry.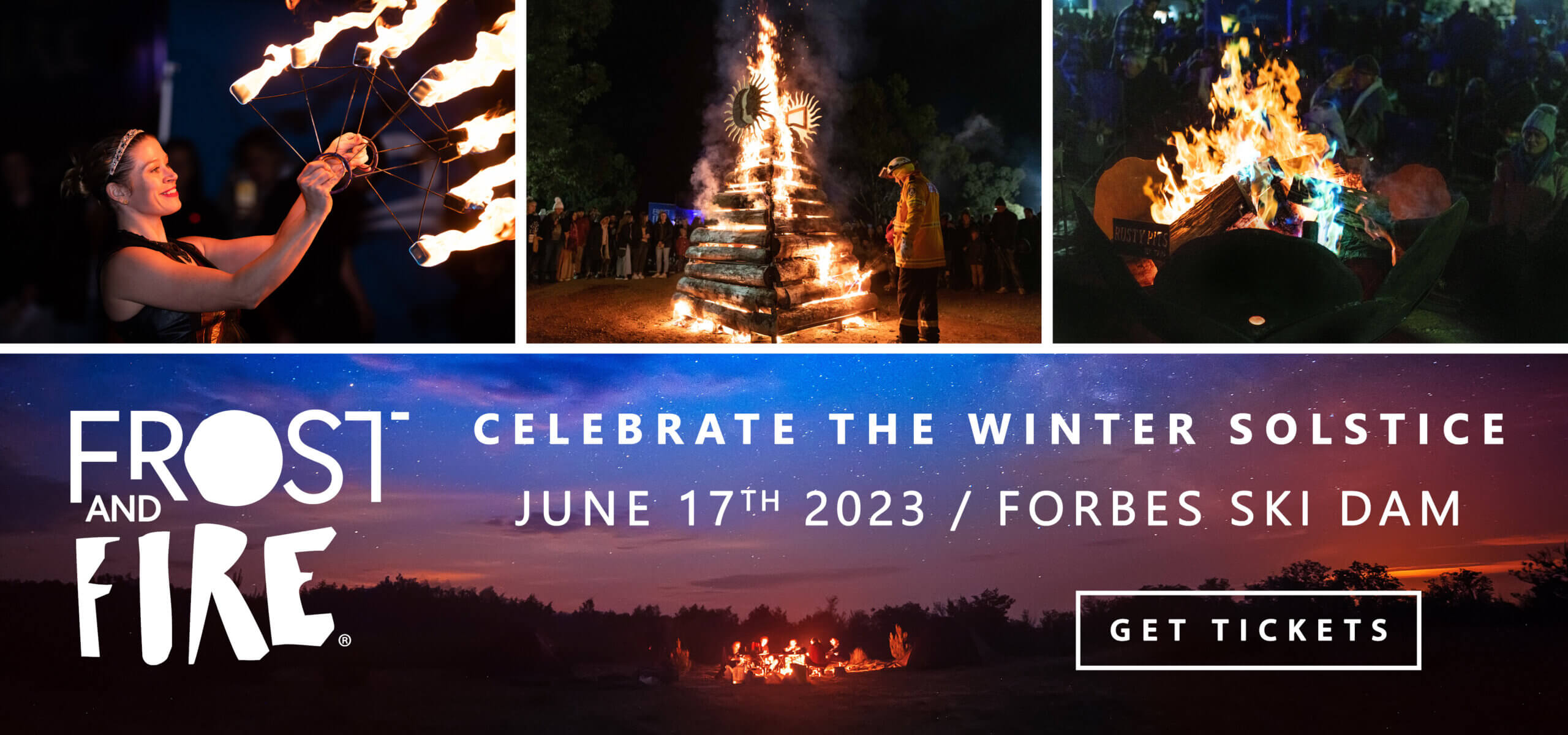 Baby it's cold out there … 
So many have sung about it, written about it, but there is no doubt the best place to sit out the chill of winter is here in Forbes, where the annual Frost and Fire is set to return to the cool shores of the Ski Dam on Saturday 17 June. 
Bonfires have long been a part of the Australian enigma – images of gigantic piles of wood, flames leaping and crackling in the frosty cold air, warming the hearts and souls of those gathered round to share hearty winter food and drinks and friendship.  
It is this Aussie spirit that is encapsulated in Forbes' Frost and Fire event, held each year in time to celebrate the winter solstice – when the days are at their very shortest and the clear starry nights their longest. 
This celebration is marked by fire-dancers from Sydney weaving their fiery magic, an impressive array of regional and national musicians, the lighting of the Frost and Fire effigy, and food and drink that will warm you to the very depths.
Local musical masters Em, Cler and Jo have been recalled to the Frost and Fire stage by popular demand. They will be joined on the bill by Grenfell musician Belinda Day, and Birdee, an upcoming fresh artist based in Sydney but actually born in Parkes. Once the crowd is well and truly warmed up, Aussie pop sensation Sneaky Sound System will blaze their way through the cold winter night, pumping out tunes that have cemented their position in the Australian music industry.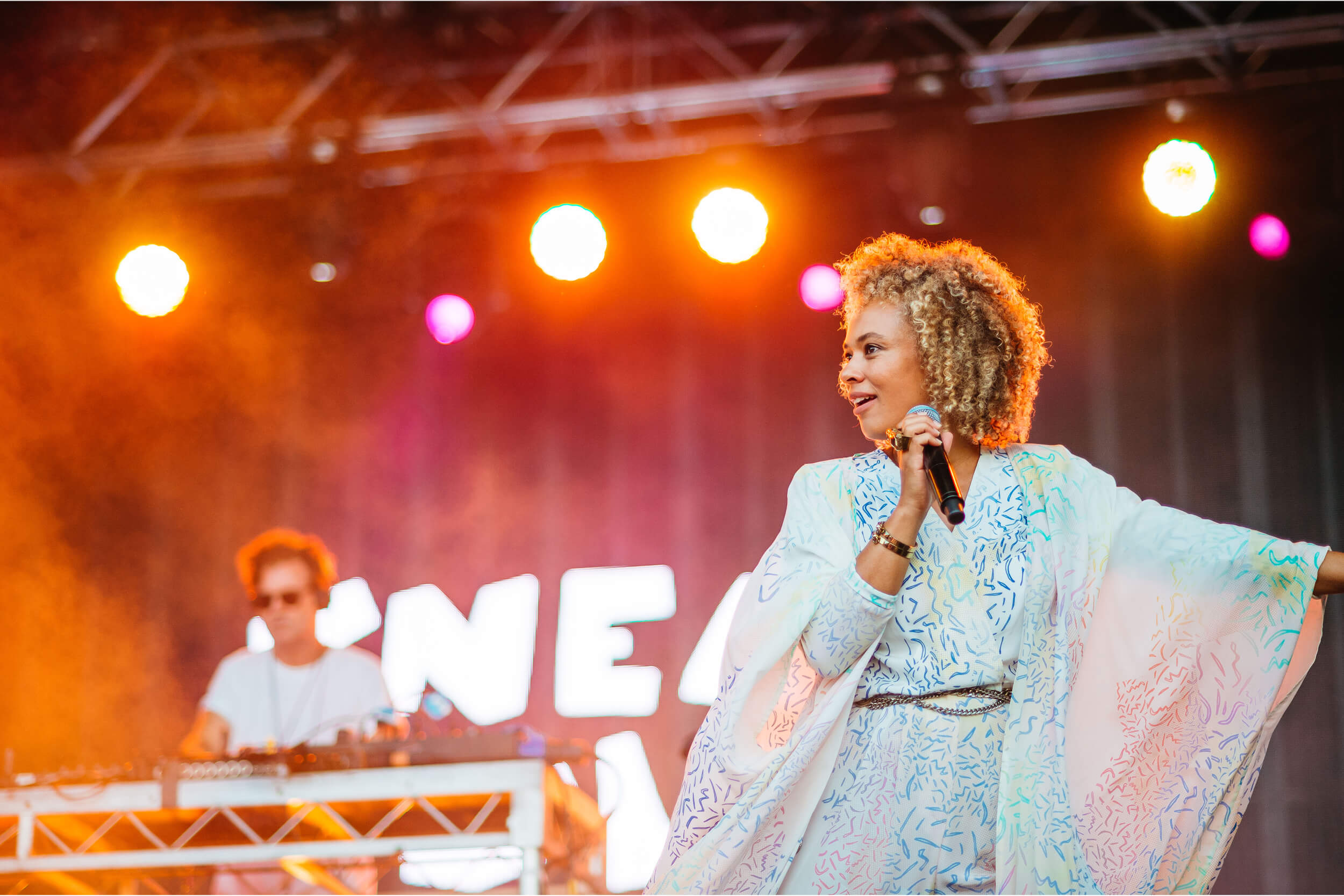 It is the perfect opportunity for family and friends to visit, for tourists to come and celebrate – and stay awhile. Enjoy all that the cooler temperatures bring – stunning walks in surrounding National Parks, a meander along the award-winning Scultpure Down The Lachlan, take a step back in time with a visit to the McFeeters Motor Museum, or while away the hours in our unique boutique shopping centre.
Be warned though, Frost and Fire is sold out each year so make sure you secure your tickets early through 123Tix.com.au
Limited parking is available on the evening, so organisers urge revellers to take full advantage of free buses running down town and imbibe in the various forms of liquid gold for those of an age to do so! Make sure you pack a chair or picnic rug.
The first fires will be lit at 4pm, and gates close at 10pm.
For more information about Frost and Fire, suggestions for accommodation in Forbes, our sensational performing artists or some of the tempting fare available throughout the evening, click here or Facebook page. See you there!
Tickets are available at 123Tix.com.au
$15 for adults (18+), under 18s are free. *Booking fees apply
Relive the magic of Frost and Fire 2022!
Find your home away from home for Frost and Fire weekend with one of our amazing hosts with an array of motels & hotels, caravan parks & RV rest stop, BnB's & self-contained, there is accommodation to suit every travel style. 
Between Silence and the Heartbeat
After almost three years from concept, the latest addition has finally made it to the award winning Sculpture Down the Lachlan trail. 
Between the Silence and the Heartbeat by Clancy Warner was installed near Condobolin earlier this month. The installation features 15 figures made from bronze with wood inlay and represents the indifference to Indigenous deaths within 'white' Australia; whether it is in police custody, by suicide, the gap in health care or being deliberately targeted. 
This latest amazing addition is located in the Lachlan Shire and is just one of many larger-than-life sculptures stretching between Forbes and Condobolin. These masterful and poignant sculptures, each with their own story to tell, are artfully embedded in nature and nestled alongside the mighty Lachlan River. Stroll through Forbes and you will encounter many more, like Rosa the working dog who keeps a close eye on the historical post office building and all who enter its majestic doors. And if you take a lap around the stunning Lake Forbes you will encounter more – including the stunning sculptures and story poles of the Wiradjuri culture. 
Such is the spirit of all the sculptures, their own stories and lessons, their seamless inhabitation of their stunning natural environments, that you keep wanting to go back and rediscover their beauty in all seasons, and just let yourself 'be'.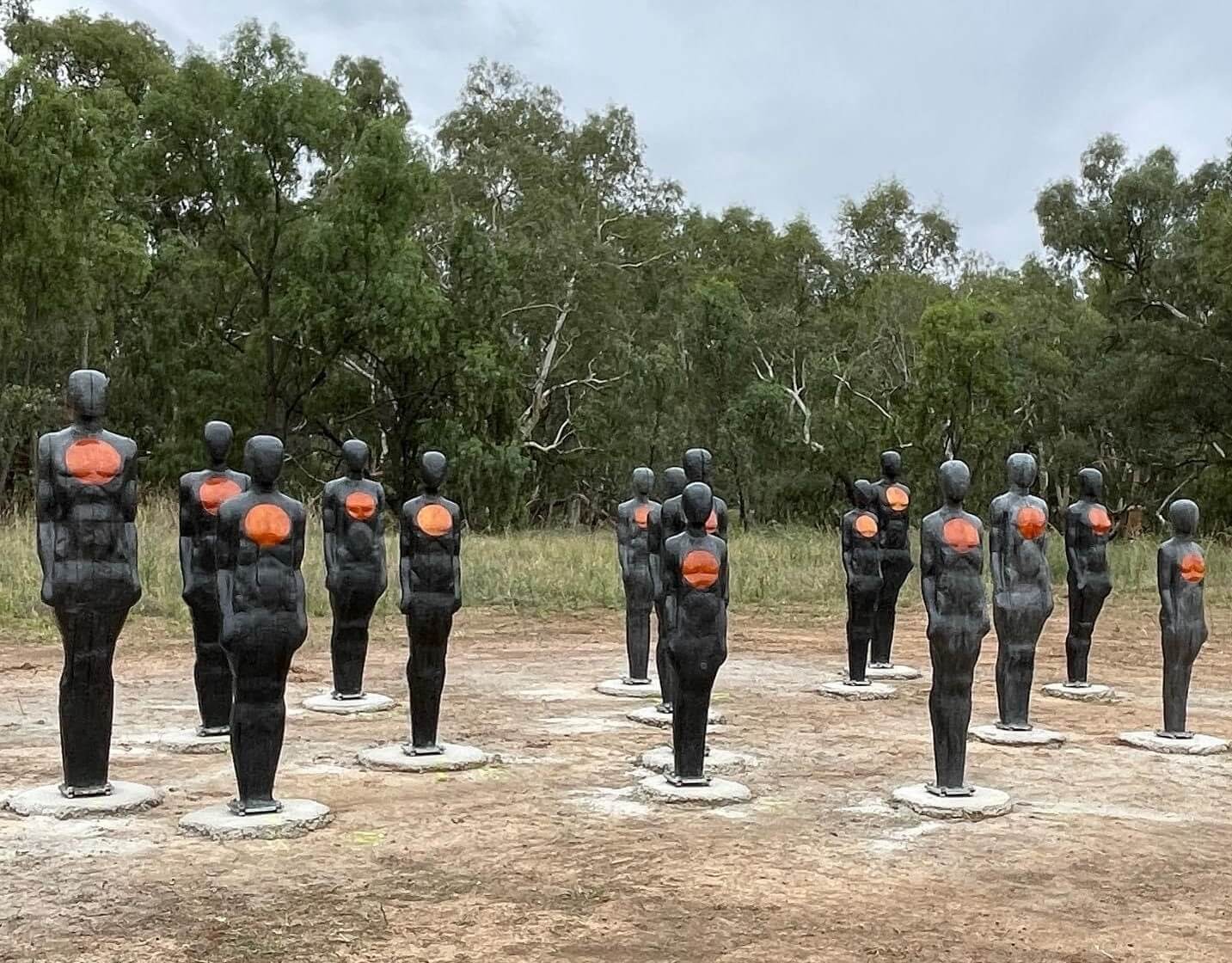 It's showtime at Bedgerabong!
It is often claimed as the pinnacle of the country calendar – the annual show, and Bedgerabong always kicks off the show circuit in the Forbes shire. 
This tight-knit little community about 25 minutes west of Forbes hosts one of the best little agricultural shows in the district. Set in picturesque surrounds – lush green grounds nestled alongside the mighty Lachlan River – it has everything you imagine a country show to boast. 
Take a stroll through pavilions showcasing the handiwork of talented locals as they turn their hand to arts, craft, photography, cooking, to name a few, send the young at heart to test their bravado down sideshow alley, and so so much more. 
And then, as the sun sets at the end of a busy day, rest your weary bones by firebuckets with old and new friends, to watch the traditional spectacular fireworks display.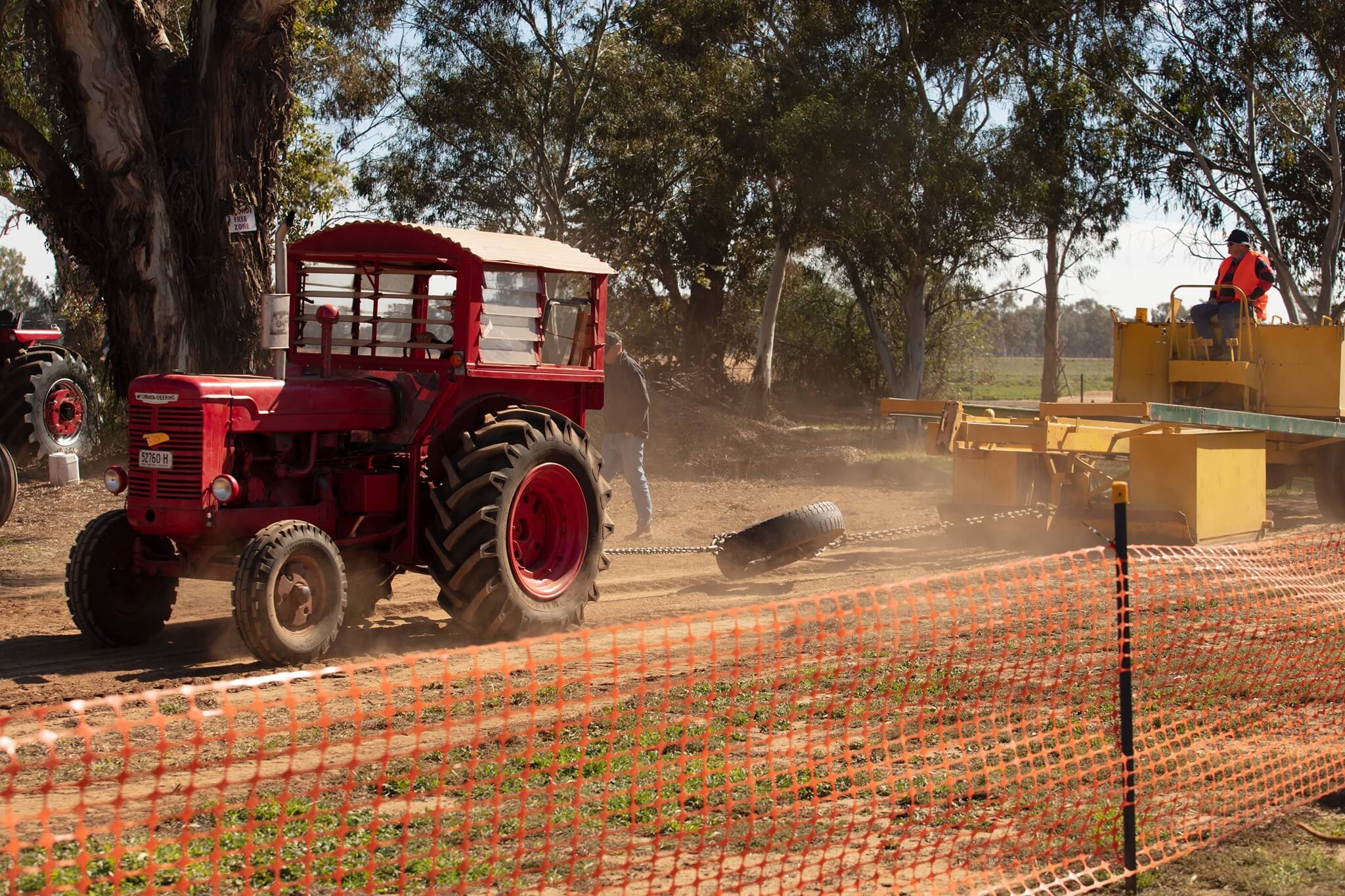 Remember that mental image of a crackling fire? Now… picture yourself sitting by that fire on a lounge that feels like it is giving you a hug, whilst outside the rain drizzles out and a frost threatens. You have fluffy slippers, a warm rug wrapped around your shoulders, a steaming cup of hot chocolate and… a gripping page-turner. Or is a hearty tome of fine fare to whip up in the kitchen, or a guide to the best Australian bushwalks, or those golden pages filled with wonderous adventures for the young? 
The Book Dispensary in Forbes is one of our newer businesses to throw its doors open to the public and has so much to offer those planning on spending the cold winter nights wrapped up in the written word. 
By crossing the threshold you will enter the realm of the book lover, where Debbie and her crew will also not only dispense healthy prescriptions of books for you, but also games and even special events like yoga sessions and even the odd visiting author. 
Call in to The Book Dispensary in Templar Street, Forbes, and be reminded of why it is so easy to shop local.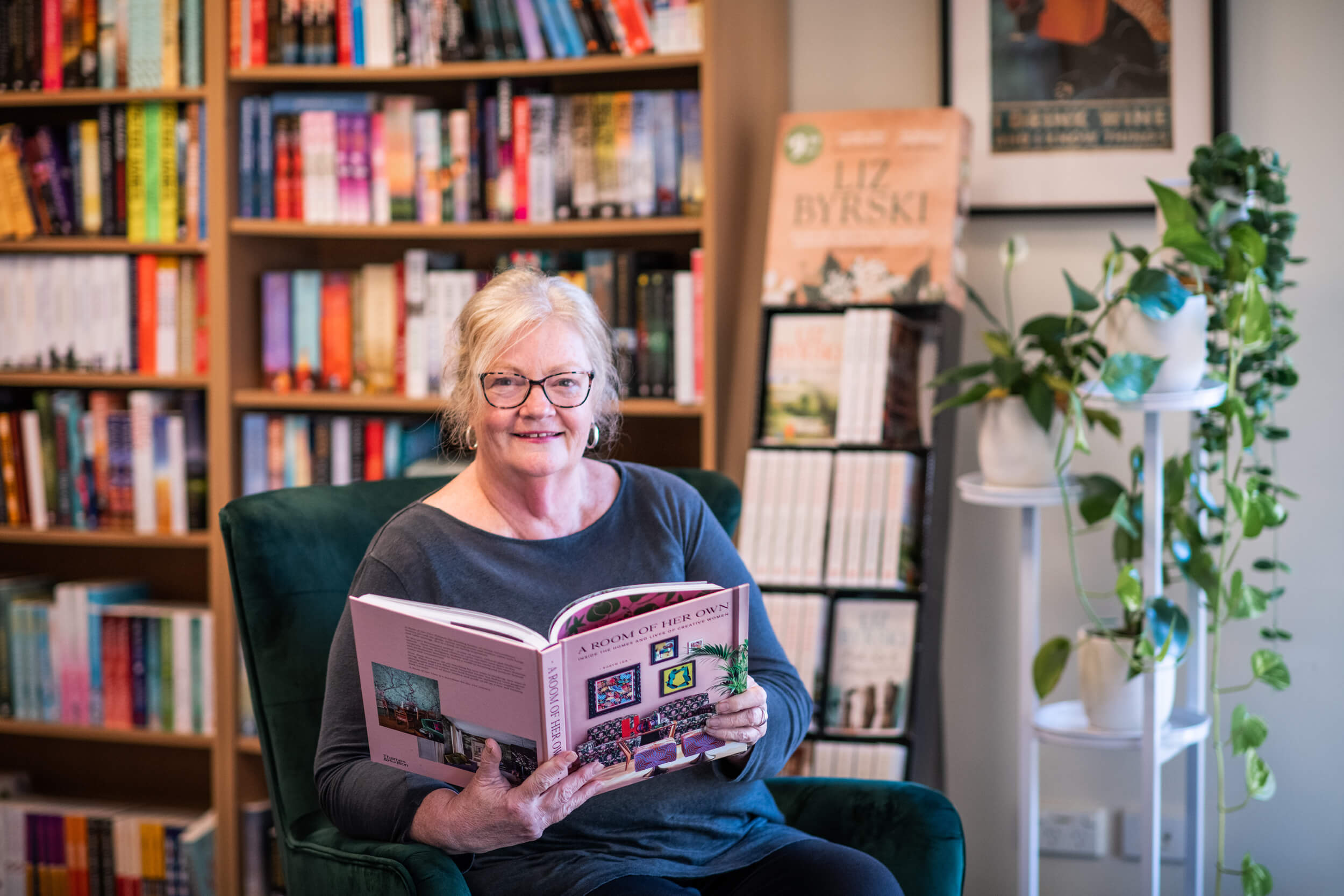 Forbes is host to so much these winter months, not forgetting the diverse swathe of traditional winter sports – rugby union, league, AFL, soccer, netball, horse and motorbike events, and so much more.
14-21 June 2023 – Forbes Eisteddfod – Music, speech, drama Forbes Town Hall

15 June – Forbes Shire Council meeting, Council Chambers

17 June – Frost and Fire, Forbes Ski Dam.

25 and 26 June – Catholic Schools Rugby trials, Grinsted and South Circle Ovals.
July
7-9 July – Football NSW Country Cup (Soccer), Botanical Gardens

20 July – Forbes Shire Council meeting, Council Chambers

National Tree Planting Day

Forbes Cup Race Day
August
5 August – Country Music Festival, Lions Park

11 – 13 August – Forbes Ranch Sorting, Forbes Showgrounds

17 August – Forbes Shire Council meeting, Council Chambers

19 August – Bedgerabong Show, Bedgerabong Showground

19 – 26 August – Small Winemakers Show, Town Hall

Plan a country trip and Find Yourself… in amazing Forbes today!