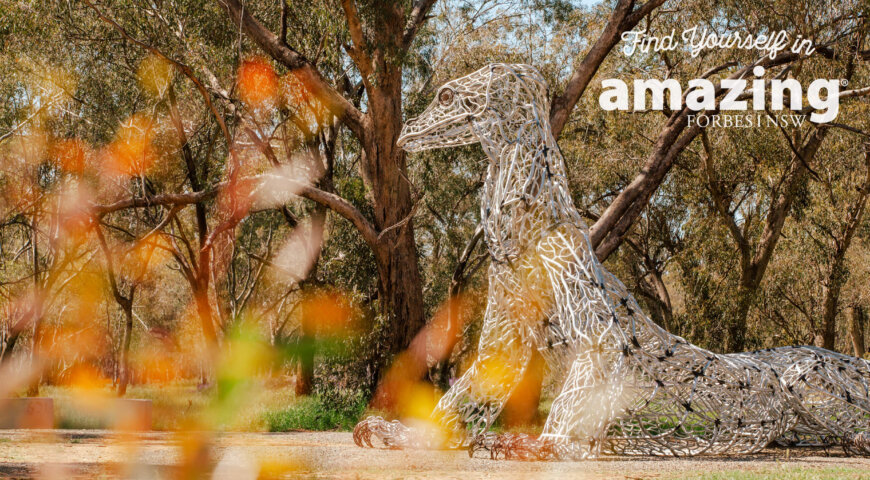 AUTUMN 2023: March into Autumn 🍂
March into the change of season … or relax and meander along the Lachlan
Forget about those oft-published images of a slow country town where nothing moves except the breeze down the main street. Forbes is literally marching into autumn this year, taking full advantage of cooler days and evenings and a resurgence after flooding wreaked havoc throughout the region late last year. 
With the town's usual show of strength and resilience, the rebuilding process is well underway and the vast majority of businesses have once again been able to throw open their doors and welcome back visitors and customers with great enthusiasm. 
And thus we begin the march into the new season, celebrating the changing colours and cooling temperatures of Autumn, all lending themselves to thoughts of a leisurely picnic with those you love. It is those images of relaxation, peace, nature and the modern area that Forbes can make a reality, for nestled among nature, waiting to be discovered is the Sculpture down the Lachlan trail, an evolving art gallery in nature. Whilst troubled by a 'little' water last year, the trail that meanders along the majestic Lachlan River is eagerly looking forward to your visit; pack a picnic, find a spot along the way for fishing or even consider an idyllic night's camping at Jemalong Weir.
For more information about the trail and its sculptures, head to Sculpture Down the Lachlan.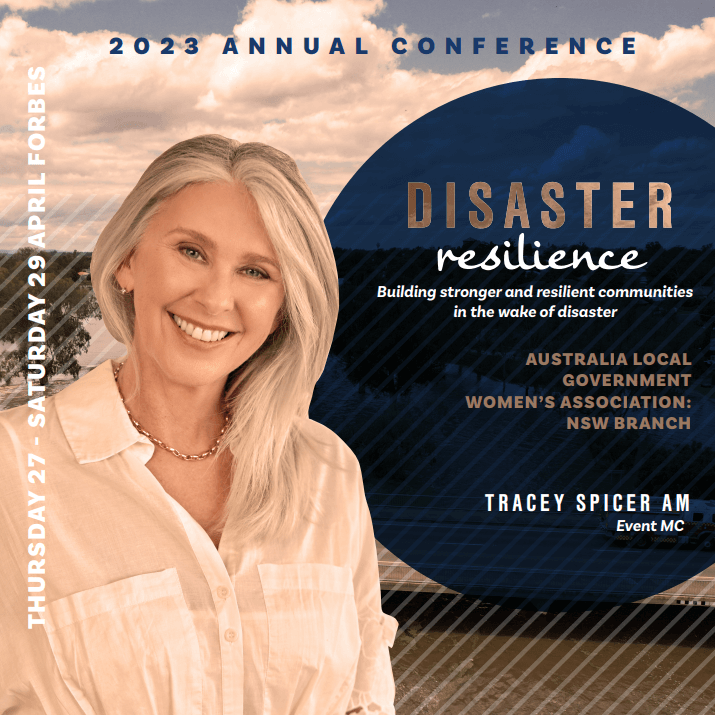 This autumn, we will welcome some amazing people to Forbes for a conference that will focus on the role of women in local government and their leadership particularly in tough circumstances. 
The staging of the Australian Local Government Women's Association (ALGWA) NSW Branch annual conference, with a theme of 'Building strong and resilient communities in the wake of disaster', in Forbes is so timely, as many in our community and surrounds rebuild after a disastrous end to last year.
It will be the most amazing opportunity to digest the wisdom and experiences of women who have led and/or lived through trying times. The three-day conference will start with a welcome reception, and conclude with a dinner, with hopes that this latter may be made available to members of the public. 
Journalist Tracey Spicer will head a line-up that aims to include guests from the Australian Defence Force, Disaster Relief Australia, and two young local women who faced the worst, and survived.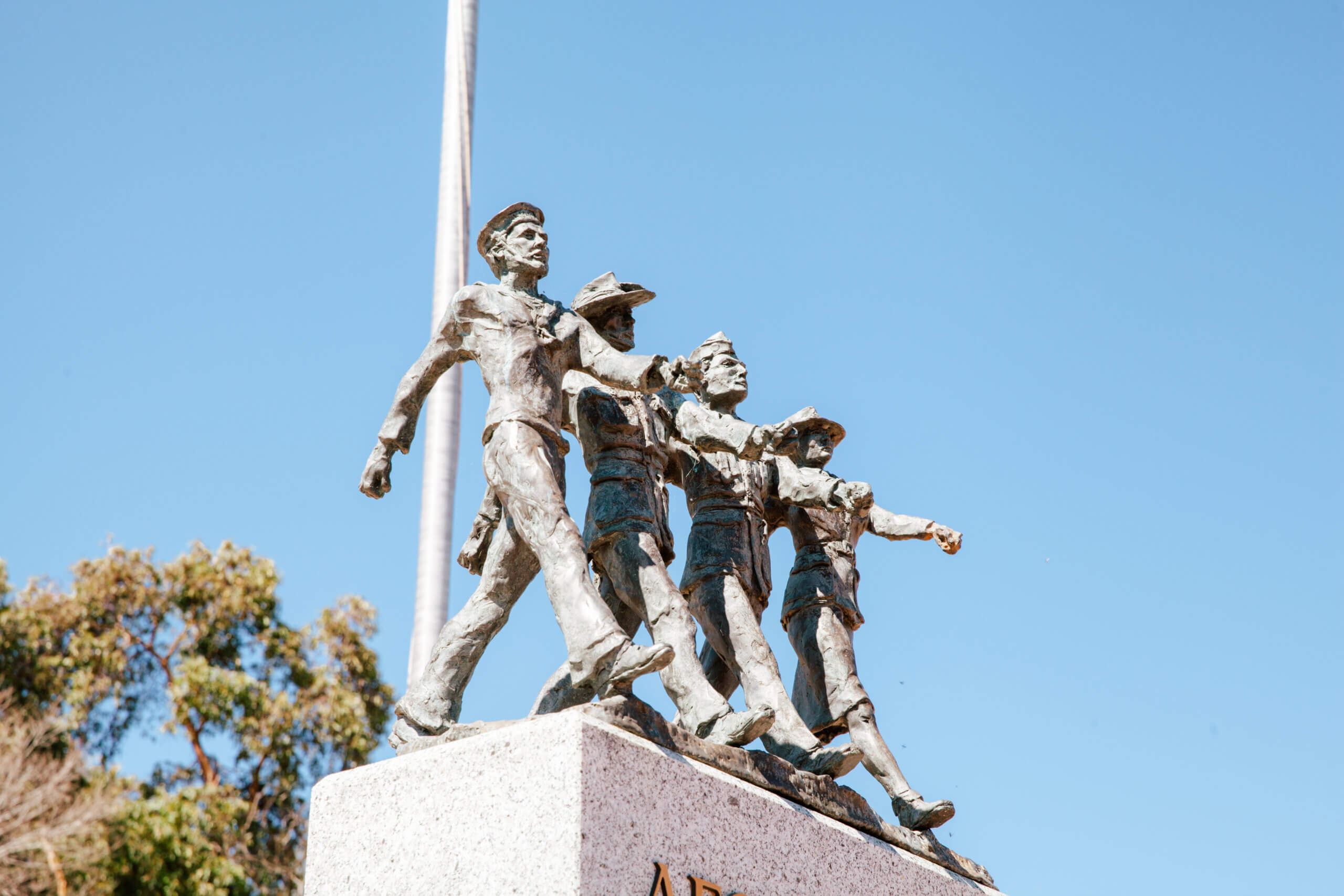 At the turn of the 1900s there was much global unrest, and Forbes, like all Australian country towns and cities, sent its young off to fight for the empire.
Each year the town stops to remember its fallen, those who served and those who continue to serve with the traditional and poignant Anzac Day commemorations on April 25.
The lingering notes of the bugle in the pre-dawn, the sounds of feet – young and old, marching to the Cenotaph for the 11am service, all designed to make sure that we never forget the sacrifices of those times.
Lest We Forget.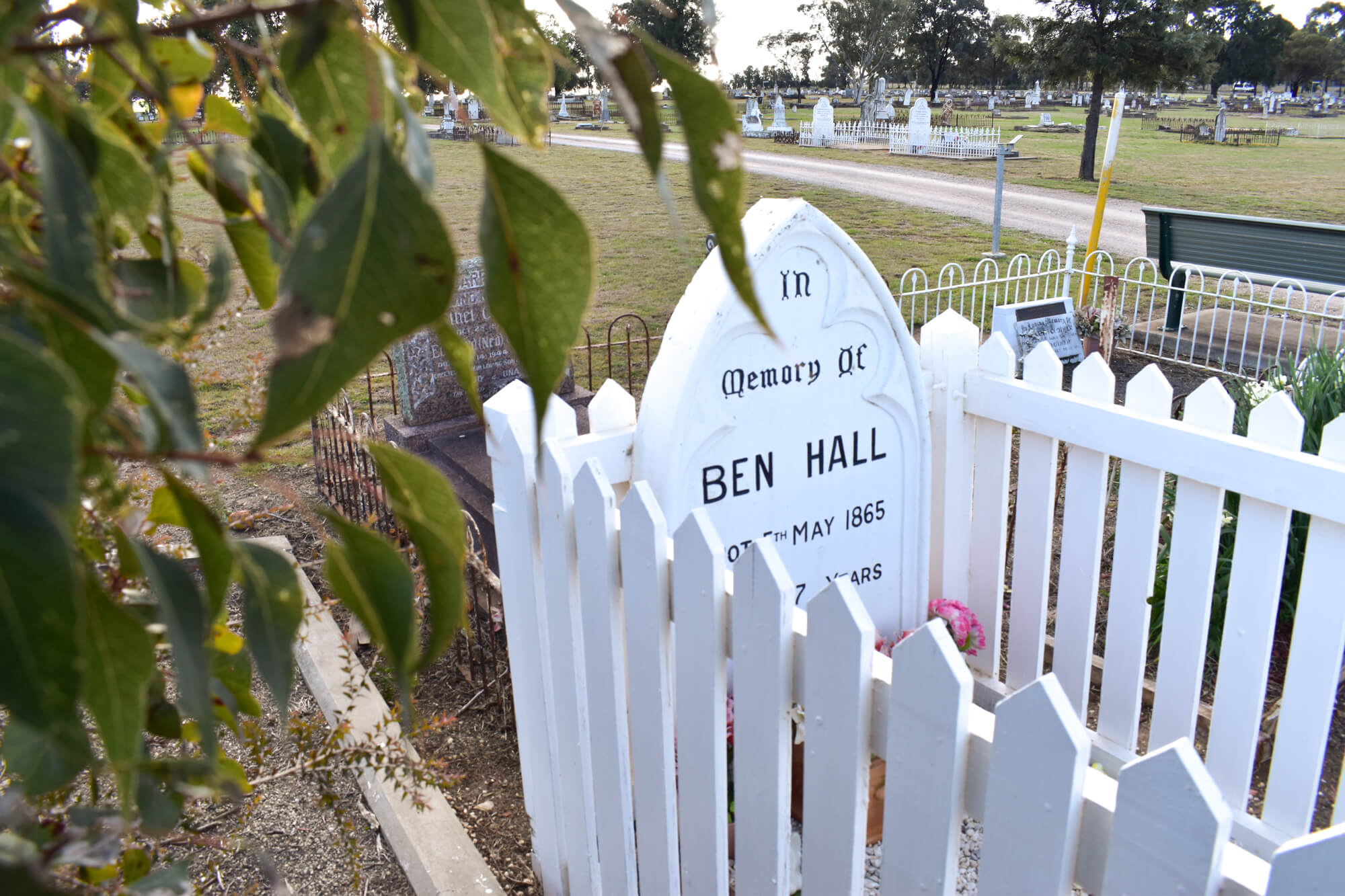 Autumn is the season to remember another interesting era in Forbes' history, for it is the birthday and anniversary of the death of one of our more notorious residents – the infamous Ben Hall. 
Hall was born in Maitland on 11 May 1837. He was shot down by police 5 May 1865, six days before his 28th birthday with his final resting place in Forbes Cemetery.  
So many stories surround this young bushranger who held up coaches carrying gold during the rush years. 
Whilst in the area make sure you visit the various haunts of his history – stop at Escort Rock where Cobb and Co coaches loaded with treasure wrested from the local gold fields were held up at gunpoint, visit the caves in the Weddin Mountains where he and his gang hid from the police troopers. Visit the area where he farmed, see where his final gun fight was held, pay your respects at his gravesite in Forbes cemetery.  
There are, in fact, quite a few historical graves to visit whilst there – Ned Kelly's sister Kate Foster to name just one. Pick up the Ben Hall Drive Tour and Historical Graves Walk brochure from the Forbes Visitor Information Centre. 
Why not find yourself at one of our amazing events this autumn – we have a very full agenda!
Remember that image of the tumbleweed blowing down a deserted street? Not here. No way. Uh-uh. This season, indulge in the plethora of things to do… uncover all the details on the Facebook pages and websites for 
Amazing Forbes
 and 
Forbes Shire Council
. 
MASTERS OF THE MANDAGERY
For the sporting enthusiast, make sure you mark the 
Masters of the Mandagery
 on your calendar. This is an over 35s league carnival at Forbes' Spooner Oval on 18 March, this year aimed to raise funds to help Eugowra recover from the devastating floods last November that decimated the town and took lives. There is going to be music and food, and of course friendly rivalry between the men's and women's teams that have already nominated – Canberra, Tuggeranong, Eugowra, Condobolin, Manildra, Trundle, Canowindra, Narromine, Coogee, Forbes, Parkes and an Andrew Dwyer Memorial team.
VETERAN GOLFERS
Forbes will also welcome a host of golfers from 1 to 5 May for the annual Veteran's Golf Tournament, teeing off on what is considered one of the best golf courses in the state. With lush greens, great hosts and a welcoming clubhouse, why not try your luck with a social game.
NETBALL and DRAGON BOATS
On a completely different sporting field, netballers from all over the region descend on the town for its annual carnival on 7 May, and dragon boaters from near and far launch onto Lake Forbes for the Forbes Dragon Boat Invitational Regatta on 19 March.
HERITAGE WEEK
Outside of sport, there are market days, and of course the 
Forbes Heritage Week 
celebrating the vast and often colourful days of old – steep yourself in history with the Convict Footprints Theatre Show, take a guided heritage tour – or if you are brave enough, a Cemetery Ghost Tour! Heritage Week runs from May 1 – 7. Make a stop at the CWA Heritage Vintage and Collectibles Fair on 6 May. 
Keep up to date on our website/Facebook page for so much more coming up – celebrations for International Women's Day (7 March), the annual Forbes Rugby President's Lunch fundraiser (25 March), Ford Falcon XY 4WD Display (8 April), and the many and exciting activities planned for 
Youth Week
 (
20-30 
April). 
So, this autumn – this school holidays, pack up the family, fishing rods, and your sense of adventure and visit 
AMAZING Forbes
. We look forward to seeing you! 

Plan a country trip and Find Yourself… in Amazing Forbes today!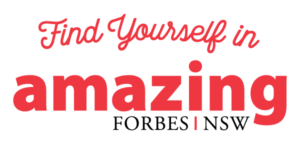 Oh, and just a heads up … keep your eyes peeled for information about our next major event, the spectacular Frost and Fire on Lake Forbes on 17 June – follow Amazing Forbes on Facebook for updates, or website Find Yourself… in Amazing Forbes NSW – Plan your trip today!