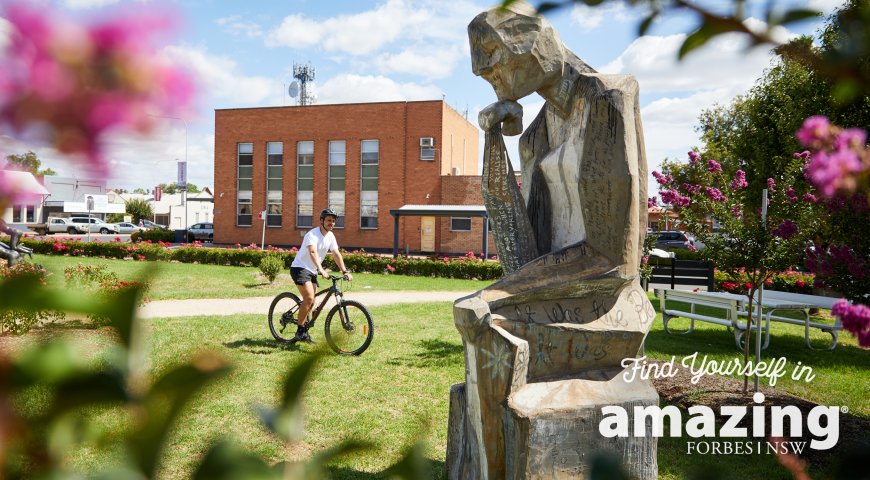 SPRING 2022: It's time for adventure! 🌻
Spring has SPRUNG into ACTION!
We know many of you have been counting down the days for the warmer weather to arrive to get back to doing more of the outdoor activities you've put in the "too hard" 
(…to get out of bed…) basket while things have been a little icy.
(Tell us that statement isn't correct. Don't worry, us too…)
We know we can always count on the changing of the seasons. Whether you're a summer lover, a winter wanderer, or prefer the more temperate times of the year; whatever your seasonal jam (anyone else now wondering what fruits are in season for jam right now?), you can rest assured it will always circle back around. And, speaking of resting, you can certainly do that in Amazing Forbes – you know, if an action-packed adventure isn't really your thing…
There is something for everyone to discover in Amazing Forbes;
no matter the season, and whatever your travel style, you just have to get here first.
So, when will you Find Yourself… in Amazing Forbes?
Forbes is known for its many faces – historic, picturesque, natural beauty, artistic, friendly, just to name a few. And underneath its crisp, cool exterior… it has many hidden gems, just waiting for you to uncover!
And there is plenty on offer as we come into the beautiful season of spring: when the sun begins to get a little warmer, the gardens really start to bloom, and outdoor events are starting to "spring" up all over the place!
It is absolutely the perfect season (though they all have their own charm) to hit the road and treat yourself to a country weekend escape, for a relaxing retreat with friends, or time to dust off the swags and tents for that real Aussie country experience… all complete with a thrilling – or tasty – event to attend, and plenty of outdoor activities to check off your ever growing lists!
We've got Magic Shows, motor shows and races, plus foodie events and cultural celebrations in the mix – just to name a few – any weekend is a great choice to spend spring in the Central West.
So what are you waiting for…?
Why not Find Yourself… in Amazing Forbes this spring?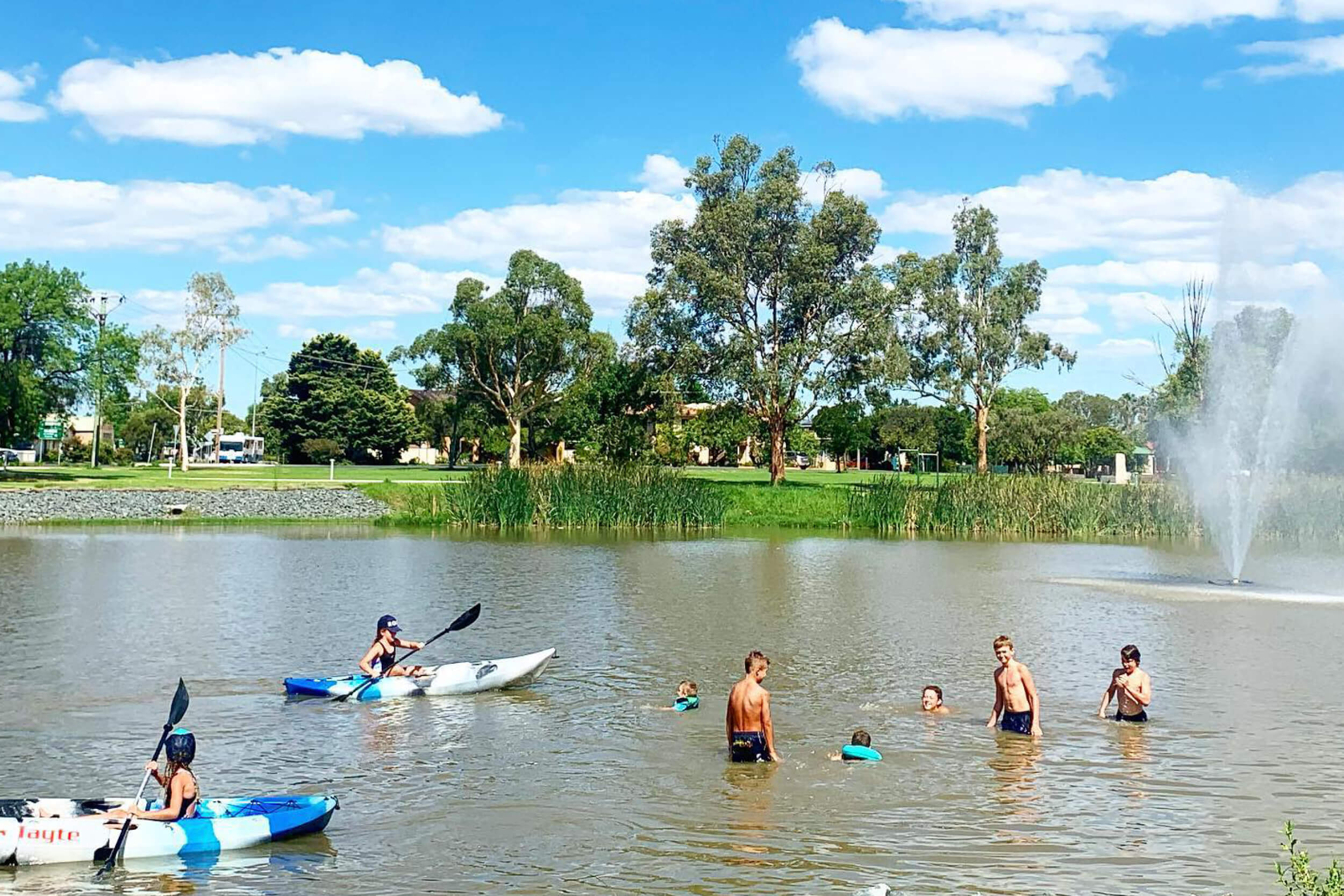 Spring – the time we start to ramp up those outdoor activities, and planning more time generally outside. Whether it be gardening, building or other small home projects, getting out into nature or back into outdoor fitness (or fitness, period. You know, if you're a seasonal exerciser…)
It might be taking out the fishing rods or getting the boat ready for all those water activities that winter just doesn't make way for.
Forbes has so many options to allow visitors to take on a number of these activities – and more!
We really have the best of both worlds, and then some.
You know we have a beautiful lake (some call it a lagoon) running through the middle of our town? Well, what you may or may not know is that there is almost 10 kilometres of a walking and cycling pathway surrounding it to explore. So there is no excuse to not keep active while on holidays, and no reason to think stopping in Forbes on your travels will put a stop to your physical activity.
Even more special, is that part of the pathway is lit up by beautiful solar bollard lighting, so if an evening "stroll" is more to your liking, then we've got the means for that to continue even on holidays. Not to mention the incredible sunsets you will catch over Lake Forbes as you are walking around it. Plus there's some incredible and interesting works of art along parts of the path, including at the Wiradjrui Dreaming Centre – at the north eastern end of the lake.
Fishing is a favourite pastime for us Aussies. We love to throw a line and in try our luck (some of us are a little more competitive…) but it's always a great day out with your mates, and throw in a BBQ or picnic lunch, and you've got yourself a fun adventure for the day!
Lake Forbes has plenty of locations on its banks you can choose to sit under the beautiful shady trees to throw your lines in, or you might choose to do so from the fishing platform off Lions Park in Junction Street (also a perfect spot to capture your sunset pics for your Instagram feed! Of course, be sure to tag @amazing_forbes_nsw !)
Or launch your kayaks in and fish directly from the water itself.
And how about our magnificent Lachlan River on the edge of our beautiful town – running from Cowra in the east, towards Condobolin in the west. There are plenty of lovely spots to catch a little something (just keeping in mind that spring time – Sept through November – is breeding season for Murray Cod and they should not be targeted at this time. Read why HERE or access the NSW DPI Freshwater Recreational Fishing Guide HERE).
We have a few great spots for taking the boat out for some water sports – check out our Summer 21/22 blog for more details on this.
Another (somewhat lesser known) spot for perhaps the slightly more physically adventurous, is Back Yamma State Forest, located just a few kilometres north of Forbes (a 4,400 hectare state forest right in the heart of the land area between the towns of Forbes, Parkes and Eugowra).
Back Yamma is a great spot for a bit of mountain biking and is in fact the home of the Back Yamma Big Foot (mountain bike race).
The forest boasts "a good selection of singletrack and fire-trailing riding" (source: Trailforks app), and comprises both Green and Blue grade trails, which makes it the perfect site for even the youngest trail riders. But don't worry, there is also just the right amount of speed-inducing slope and trails for the more daring riders among you.
You can even camp in the State Forest (for free) and also make use of the BBQ facilities while you're there, so hitting the trails nice and early is easy! Plus, the forest is pet-friendly!
So if this sounds like your kind of epic adventure, maybe Forbes, and Back Yamma State Forest and it's bike trails are just what you need this spring.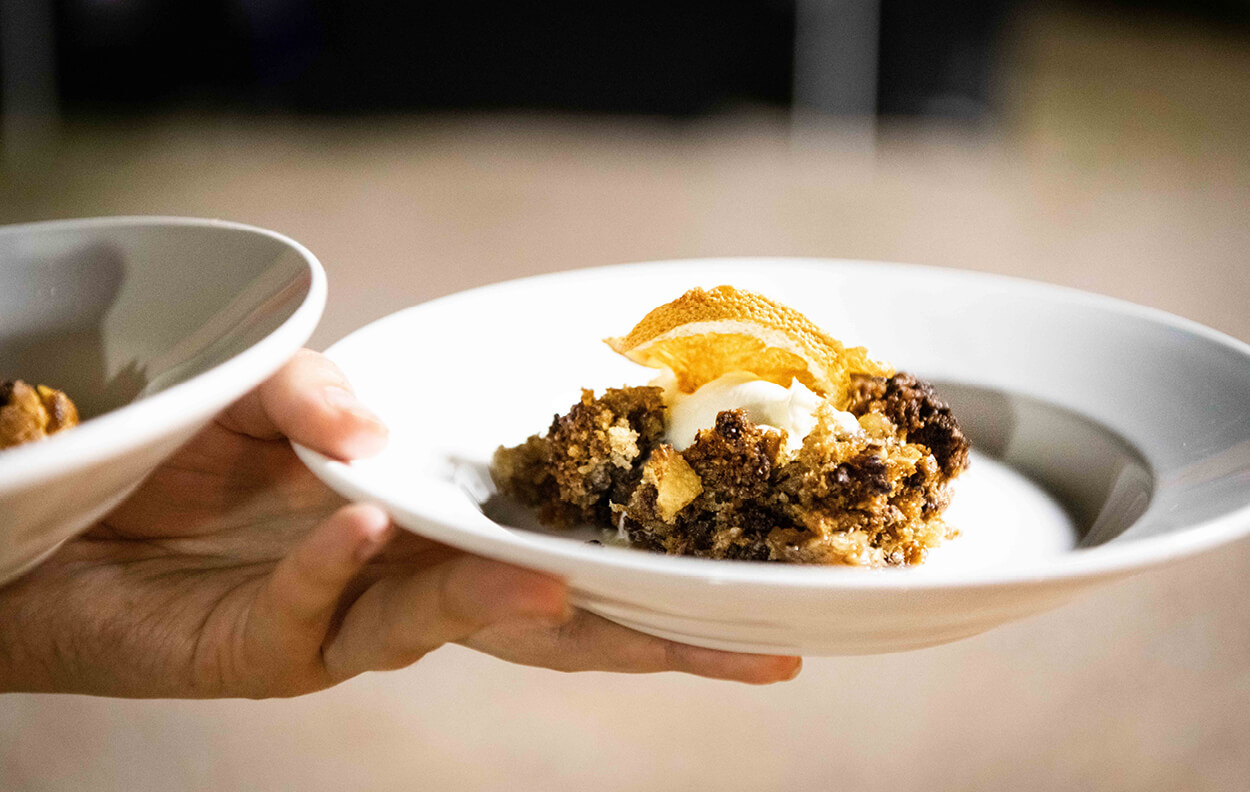 Amazing Forbes is home to a number of fun and exciting events… but there's also a few tasty ones on the menu.
Grazing Down the Lachlan and Taste on Templar have quickly become must-do activities and are often sold out events.
This year – unfortunately, if you haven't already got your tickets – is no different.
But that doesn't mean we can't tell you about them.
Grazing Down the Lachlan is in its fourth year and promises to be an incredible celebration of food once again, following a two-year hiatus in 2020 and 2021.
There is a great focus on country and culture, and of course, food! It is set amongst beautiful gums along the banks of the Lachlan River. "Grazers" will meander "down the Lachlan", and feast on native foods – and matched wines – produced locally in the Central West region of NSW.
The event itself aims to promote sustainability and "zero-waste" with guests being transported to the site from town by bus only, to limit impact on the environment, and provided with reusable utensils which are returned at the conclusion of the event.
It is also a major contributor to the Sculpture Down the Lachlan art project – the "amazing" sign at the location of the event is part of that project – and other important art and cultural projects in and around the Forbes region.
This year will see an action-packed foodie weekend with the Sundowners By the Lake on the Friday evening and the Amazing Grazing Breakfast on the Sunday morning
Tickets are still currently available for the Friday evening event (find them HERE), and the breakfast is open to everyone. Info on these events (and more) are in our events section below!
Taste on Templar is in its #$#$# year and takes place right in the heart of the CBD.
Located in Templar Street – yep, in the street – guests are treated to an evening of alfresco dining under the stars.
Once again, a celebration of local produce and locally made products, and supporting local businesses and people.
Pop up "shops" will line the street offering local and regional wines, and boutique beer and cider to accompany the delicious menu that will be served to guests on the night.
A welcome drink on arrival and entertainment throughout the night will complete your Taste on Templar experience.
Now if that hasn't whet your appetite enough, then we don't know what will!
If you aren't joining us this year, we'd love to see you at one of these deliciously exciting events next year!
And if you're coming from out of town, why not make a weekend out of it?
Forbes boasts a selection of accommodation options for all types of travellers. Whether you're a bit partial to a cosy BnB; love a good, comfy motel room close to the action, or have a "home away from home" on wheels…
With seven motels – all relatively close to the town centre, four caravan parks – including cabins if that's more your thing, and a range of quaint BnB's or self-contained options to suit your travelling style.
There is so much to see and do as you EXPLORE… Amazing Forbes. From art trails, heritage walks, museums – of the historic and motoring kind, beautiful nature reserves, a biscuit factory, and so much more.
Discover the travels of infamous bushrangers and the likes of our boutique retail stores unique to our town.
So swap your concrete jungle view and peak hour traffic for a cosy cottage and a brilliant nature view. It's time to pack your bags and hit the road – your Central West adventure awaits! Stay as long as you like, and do as much or as little as you wish. 
The choice is yours to make, the experience yours to enjoy.
Stay NSW vouchers can also be used at selected accommodations in Forbes – use them before they expire on 9 October 2022. Participating venues can be found here. Just select "Stay NSW" voucher type, and add 2871 to search.
You really must Find Yourself… in Amazing Forbes this spring.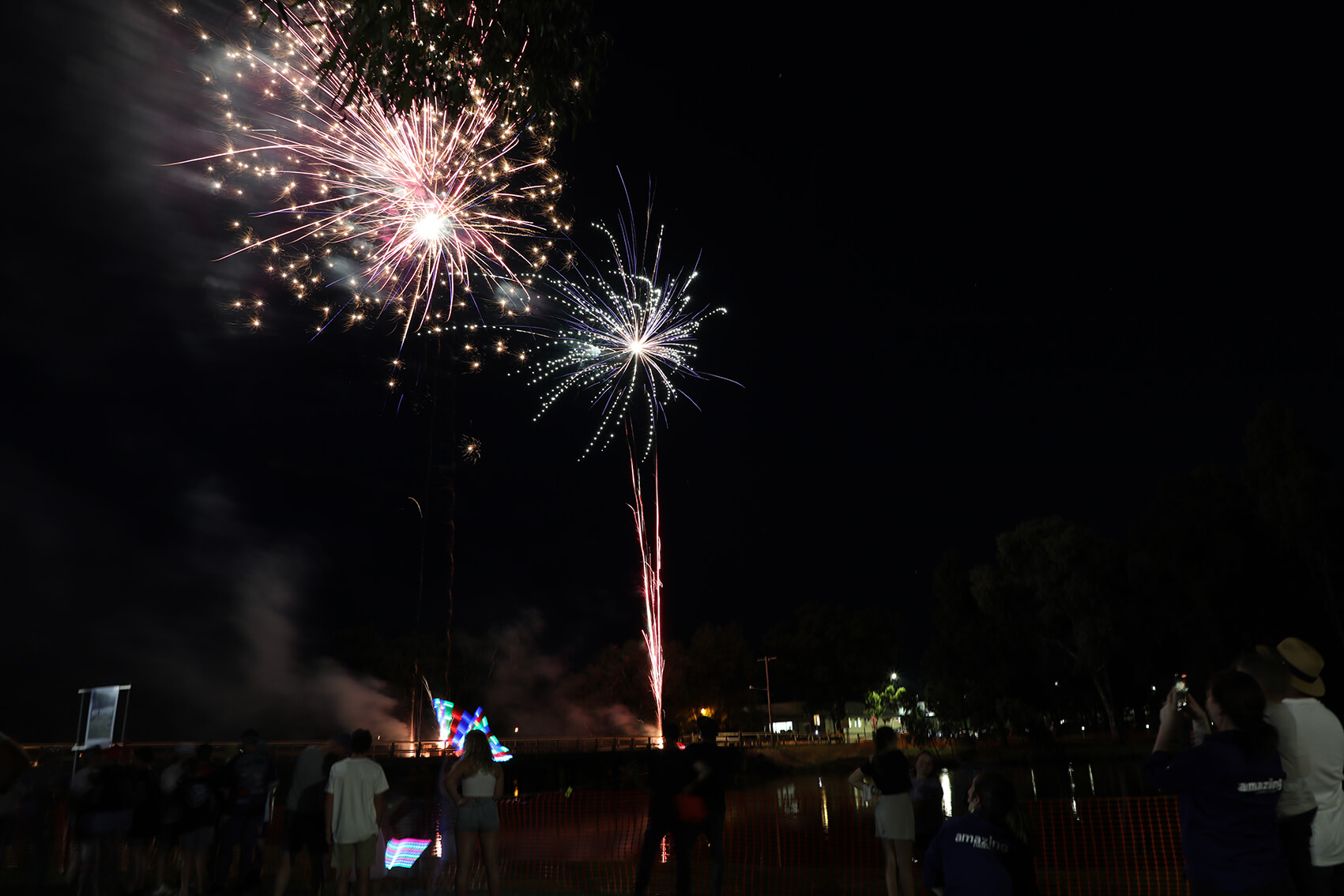 Why not find yourself at one of our amazing events this spring?
Forbes Show
Friday + Saturday 9-10 September | am-pm | Forbes Showground, Show Street
Tickets available through 123tix.com.au | Single day entry $15 Adults | $8 Children | $25 Family (2 adults, 3 children) | $8 Concession/Pensioner
Two Day Passes + car parking also available
Two action filled days with all your favourite rides, entertainment, exhibits, market stalls, show bags and more! Plus the fireworks display on Friday night!
Follow the ticketing link about for more info!
NSW Small Wine Makers Wine Show Presentation Evening
Saturday 10 September | 7pm | Club Forbes, Templar Street
Tickets available through 123tix.com| $ 125pp + fees
Celebrating its 30th year, the evening will see guests treated to a five course meal accompanied by trophy-winning wines as the winners of the NSW Small Wine Makers Wine Show are announced.
Grazing Down the Lachlan events
Sundowners by the Lake | Friday 16 September | 6-10pm | Lions Park, Junction Street | $15pp + booking fee
Grazing Down the Lachlan main event | Saturday 17 September | various sessions | SOLD OUT EVENT
Amazing Grazing Breakfast | Sunday 18 September | 8-11am | Lions Park, Junction Street | Free entry
Tickets and info available HERE
Bedgerabong Country Music Campout
Tuesday 27 September-Sunday 2 October | Bedgerabong Showground
Bookings via forbescountrymusicclub@gmail.com | $75pp weekly camping | $20pp single day entry | Under 17 years FREE
Campout at Bedgerabong Showground for a week of music and fun! Or head out for a day to have a listen to some good old country music.
For more info, follow Forbes Country Music Club on Facebook
Forbes Motor Show
Sunday 2 October | Gates open 8am for registration | South Circle Drive, Forbes | Entry $2 Adults | $1 Children
The Forbes Motor Show is back after a two-year hiatus and promises a great day out!
Bringing your favourite displays and plenty of action.
Cars, bikes, tractors, trucks, boats and vintage machinery…
Follow Forbes Motor Show on Facebook to keep up to date with all the info as it is released
Forbes Spring Races
Saturday 8 October| Forbes Racecourse, Racecourse Road
For all the details as they are released, follow Forbes Jockey Club on Facebook
Taste on Templar
Friday 5 October | 6.30pm arrival for 7pm | Templar Street | SOLD OUT EVENT
Stage Spectacular with Master Illusionist Sam Powers
Friday 28 October | Doors open 6.30pm | Forbes Town Hall, Harold Street
Tickets available through 123tix.com.au | FREE event (tickets must be booked)
Five-time "Magician of the Year" award winner, Sam Powers, is bringing his illusion show to Forbes.
A spectacular showman with a style and flair all his own, his visually compelling feats have been refined to perfection, making illusions once pioneered by great magicians of old, fresh and accessible to modern audiences.
Be sure to catch him before he disappears!
Also witness roving magicians who will bring some more fun and entertainment to Stage Spectacular!
Catch them performing throughout the night, including during intermission and before and after the main event.
Catering will be provided, and drinks will be available for purchase.

Plan a country trip and Find Yourself… in amazing Forbes today!