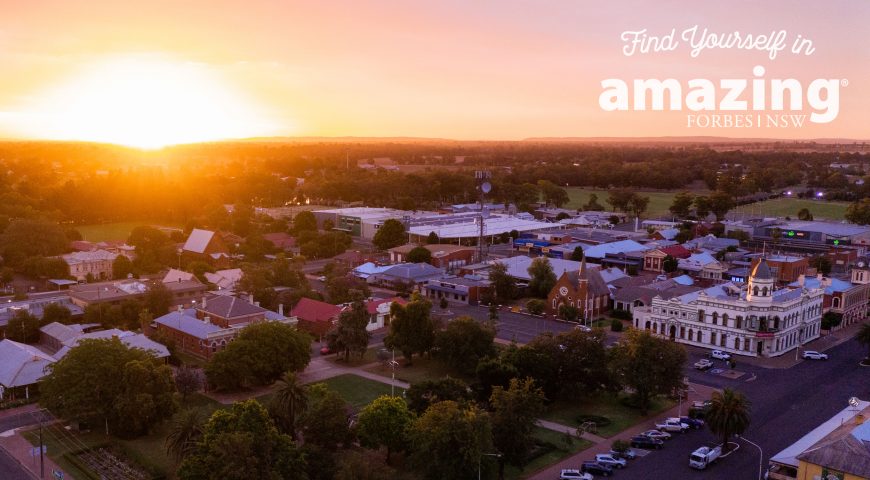 Summer 21/22: The coolest attractions in the Central West ☼
We have water – and plenty of it!
From the Lachlan River, to our beautiful Lake and even the Forbes Wetlands (aka Gum Swamp Bird Hide)!
Water activities and attractions for summer – we've got you covered.
We are sure that by now you know "we have water".
The magnificent Lachlan River sits on the edge of our beautiful town of Forbes: running from Cowra to the east, to Condobolin to the west.
Like many waterways, the Lachlan River is not exempt from Mother Nature's seasonal fluctuations. It has been a hard time for our beautiful town, along with several others, and in particular our farming community.
We're definitely keen for you to visit, and we know you're probably so ready to get out on the open road – we'd love you to vacay here this year, and if there is one silver lining of experiencing floods – it's that after a few years of drought, the lakes and rivers are full and flowing.
But did you also know we have the tranquil Lake Forbes that is situated right in town, and includes the Aquatic Centre (Ski Dam) for your favourite summer activities?
Forbes Ski Dam
The Ski Dam is a great spot to check out during your summer holiday in the Central West.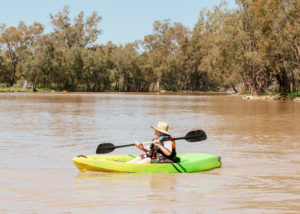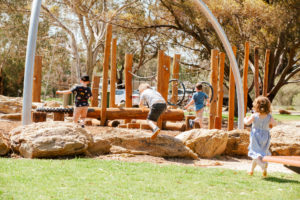 It has a fantastic kids playground (and nice grassy area for them to run around on) plus undercover BBQ facilities with seating for a perfect summer afternoon.
Launch the boat or jet ski, or simply sit along the sandy shoreline – who says you have to be on the coast to get those beach vibes?!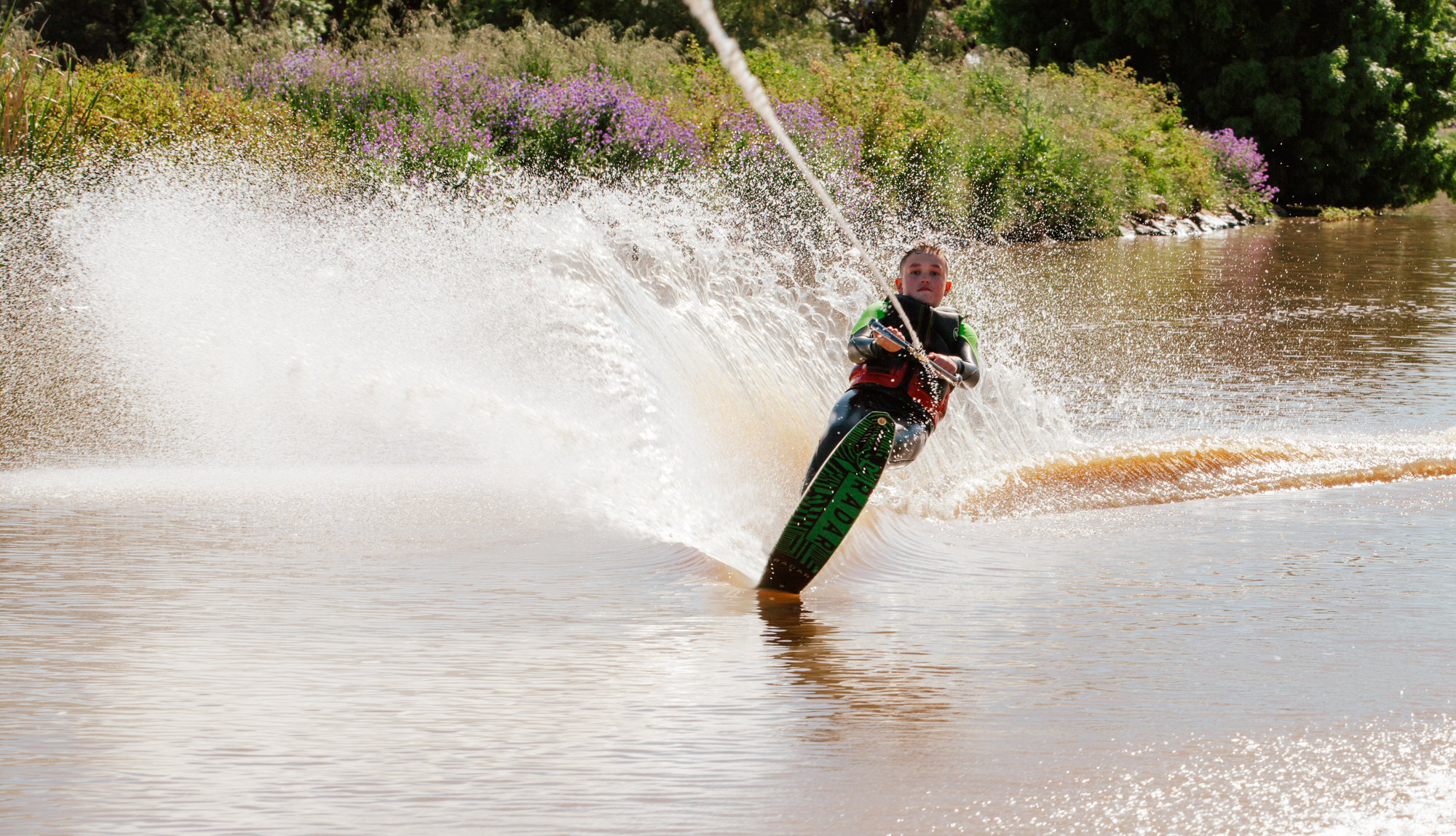 Lake Forbes (CBD)
If a slower pace is more your thing, but you still want to be by the water, pick one of the many spots along the Lake's edge closer to town to put down your picnic blanket, or set up a table and some chairs (or utilise the ones already installed for your pleasure) and take in the fresh country air and idyllic surroundings.
Gum Swamp
Gum Swamp Bird Hide is a glorious natural haven for a wide variety of birdlife and a great place to wander – take a peaceful walk through the nature reserve. You'll even spy the resident giant goanna surveying the surrounds – but don't worry, he won't bite, he's made entirely out of steel and is part of our amazing Sculpture Trail!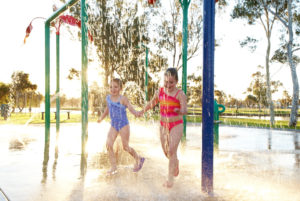 Water Spray Park
And back on the Lake – there's also a water spray park to keep the kids cool and entertained, while you perch on the grassy lawns and take in the view.
All right on the banks of Lake Forbes – what a perfect way to spend a summer afternoon with the family…
So, why not Find yourself… in Amazing Forbes this summer!?

Being by the water during the summer months is almost a rite of passage here in Australia.
It's just one of those things that are synonymous with this time of year.
So is seafood – and the thrill of your own catch!
And while we don't have "SEA-food" here in the waters of the Central West, we have some lovely freshwater specimens you might like to try your hand at, including Murray Cod (season from 1 December – 31 August) and Yellow Belly (Golden Perch).
The Lachlan River is a favoured location by locals and visitors alike, and Lake Forbes is another great spot to throw a line in – why not check out the new fishing pontoon on the Lake at Lions Park (Junction Street)?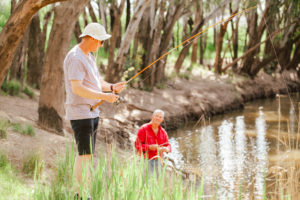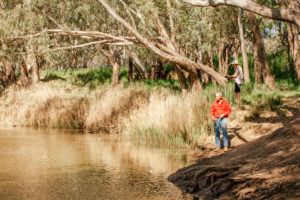 You can visit local stores Loomzy's Fish 'n' Fix, or Forbes Blue Sky Outdoor Experts for all your fishing needs and advice – and valuable local knowledge!
You can also pick yourself up your Fishing Licence from Loomzy's, or at Service NSW (Rankin Street, next to the Aussie Biscuit Factory – read more on that below!)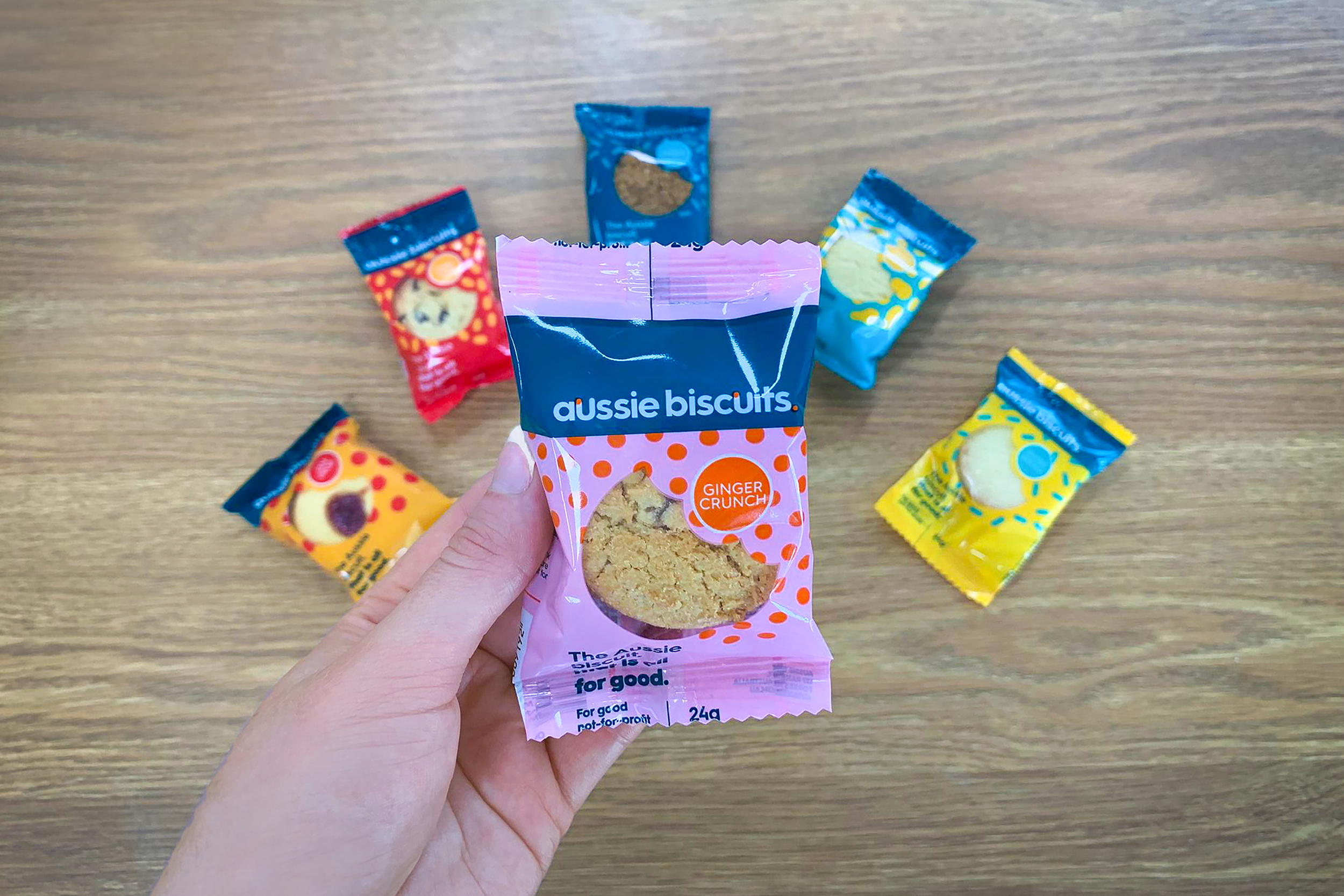 The Aussie Biscuit Factory… doesn't that just conjure up a great curiosity and hunger to know more?
Well, have we got a treat for you (or six, if you please)!
Right here in the heart of town is "The home of the Aussie Biscuit". Known particularly for the delicious smell of bikkies baking that often wafts across the CBD, the Aussie Biscuit Factory is a real delight.
Managed by Aruma (formerly House with No Steps), their Aussie Biscuits are "all about good – biscuits that give back, creating employment for people with a disability in our beautiful rural community"!
And if that's not enough to entice you to give them a try, we're sure their six delicious flavours will have you drooling in no time:
Classic Anzac
Well, with a name like Aussie Biscuits, they can't not do a Classic Anzac bikkie!
Macca Nut Crunch
Of course with our very own native macadamia, a bikkie boasting the humble nut must be on the menu!
(And as a side note – another Aruma business is Summerland Farm in the Ballina-Byron Hinterland which produces macadamias and avocados… some of their treats are also available in-store at the Bikkie Factory).
Jam Drops
The humble Jam Drop that many of us would remember from our childhoods. Grab yourself some and relive those fond memories, or treat your kids and grandies to something special.
Choc Chip
Who doesn't love a choc-chip bikkie?? This one just goes without saying… (*adds to cart!*)
Shortbread
If you're a fan of Shortbread, you can't go past this melt-in-your-mouth, buttery goodness of a biscuit! A little trip to Scotland for your tastebuds!
Gingernut Crunch
Now this one would be a perfect addition to your Christmas tables, hampers and gifts! And hey, it's that time of year…
If you're not up to baking Gingerbread men, or erecting Gingerbread houses, then this could be the next best thing!
Be sure to check them out when you're next in Forbes – and even get the chance to see how the bikkies are made on a little tour through the facility!
The best times are between 10am-2pm Monday to Friday, but phone ahead (1300 399 522), just to let them know you're on your way.
(And be sure to wear covered and closed in footwear.)
And you can even order these delights online anytime!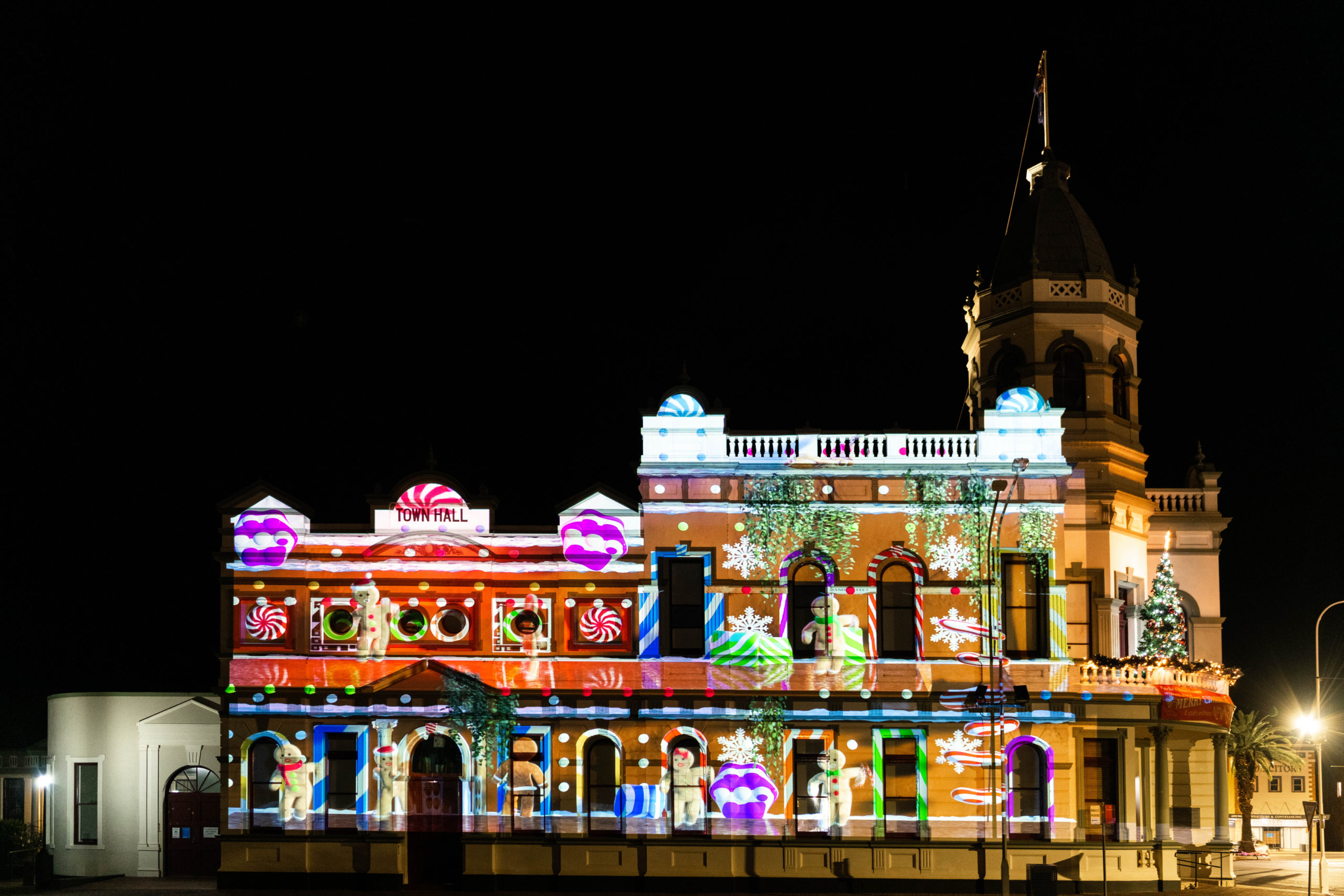 Christmas events & attractions
Gingerbread Greetings – Christmas story projection on Town Hall
5-26 December | 8.30pm-midnight | Forbes Town Hall & Council Administration Building 
Speaking of gingerbread men and gingerbread houses…
After last year's success of The Koala who loved Christmas story projection onto the Town Hall building, this feature is coming back bigger and better this year as part of the town "Christmas lights" displays!
Featuring a heartwarming story about the humble gingerbread, and an audio feature (music only) which can be played through your radio in your car! Tune in to FM88.7 for your listening pleasure also.
Be sure to check it out!
Town Christmas lights
Speaking of Christmas lights, the main street of Forbes has had a few little face-lifts where the Christmas lights are concerned, thanks to our wonderful Urban Services crew!
There are also some beautiful light displays in Albion Park (Art Park) and Victoria Park (right across from Town Hall and its story projection).
Cenwestours Forbes – Christmas light tours
Cenwestours is again offering their famous Christmas light tours to chauffeur you around to all the best and beautiful displays by some of our residents!
46 seats available each night for 7 nights prior to Christmas.
$5pp – All proceeds to Forbes Can Assist
Book directly with Cenwestours: 0439 520 087 or through their
Facebook page
.
Carols by Candlelight 2021
Saturday 11 December 2021 | 7pm-10pm | Victoria Park, Harold Street
Come along for an evening of entertainment and relax, unwind and enjoy the spirit of Christmas.
Please note that the event area will be fenced off with the entrance off Harold Street and current health order restrictions apply.
School Holiday activities
Lots of different activities for the young ones (age limits apply) during the school holidays.
Saturday 12 February 2022 | Gates open 10am; First race 1pm | Bedgerabong Racecourse
The Bedgerabong Races is a favourite event in the Forbes Shire with many locals, ex-pats and visitors alike returning year after year to enjoy a fun-filled day trackside.
And it's back in 2022!
More information will be released in the new year and closer to the date – be sure to keep your eye on their
Facebook page
and
website
for all the details and updates for the "B'Bong" Races!


Be sure to check out what else we have coming up over on our Events page…



Plan a country trip and Find Yourself… in amazing Forbes today!