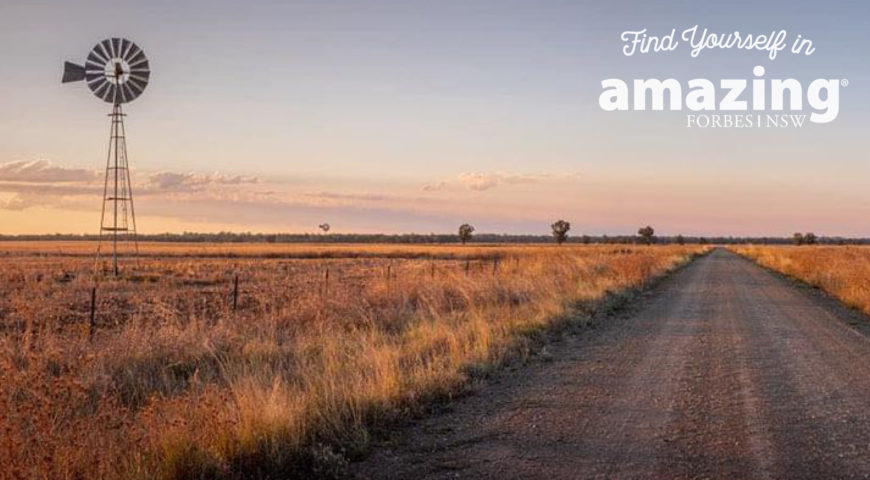 AUTUMN 2022: Fall in love with Forbes 🍂
Isn't autumn just the most beautiful time of the year?
In Amazing Forbes, it's the time when the western summer heat begins to cool down a little and the leaves begin to turn all shades of amazing reds, and orange and yellows…
This year autumn will see the Parkes Elvis™ Festival come to town and Amazing Forbes has a few things up its sleeve – read below for all the details on the comings and goings of "The King".
Elvis not quite your thing? There are plenty of other great happenings during the rest of the season and it's still a great time to discover and truly explore Amazing Forbes. We are sharing just a few of our faves.
There's the Motor Museum and gift shop which is a great attraction to visit, and for the bird and/or nature enthusiasts you must pay a visit to our newly erected bird hides at the Gum Swamp Bird Hide.
Read on below for more information on these great autumn activities and events…
Now is a great time to get out on the road – not too hot and not too cold, it's just right! Or as we see it, amazing!
Our regional and rural towns are waiting to welcome you with open arms… or, maybe just an *air hug*.
So what are you waiting for?
Find yourself… in Amazing Forbes this autumn.
Gum Swamp Wildlife Refuge (aka Forbes Wetlands) is a glorious natural haven for a wide variety of birdlife and a great place to wander – why not take a peaceful stroll through the nature reserve? You'll even spy the resident giant goanna surveying the surrounds – but don't worry, he won't bite, he's made entirely out of steel and is part of our amazing Sculpture Down the Lachlan public art trail!
Gum Swamp attracts many different species of birdlife all year round.
A popular location for both the birdlife and the amateur and experienced bird watchers who wish to observe them.
The bird hides are made up of three brand new and one renovated structures that allow enthusiastic bird watchers the opportunity to view the birdlife in their habitat and give them the chance to spot something special – from a few different angles.
The hides are accessible to the first floor, with a stairway to the upper levels.
You might discover the likes of Yellow-billed Spoonbills or Royal Spoonbills, a Sacred Kingfisher or a Red-kneed Dotterel (often found to be in habitats where the threatened Australian Painted Snipe can be located).
The Gum Swamp Wildlife Refuge can be found just a few kilometres south of the town of Forbes; turn right at Warrul Road just over the Fitzgerald's Bridge, then left onto Green's Road.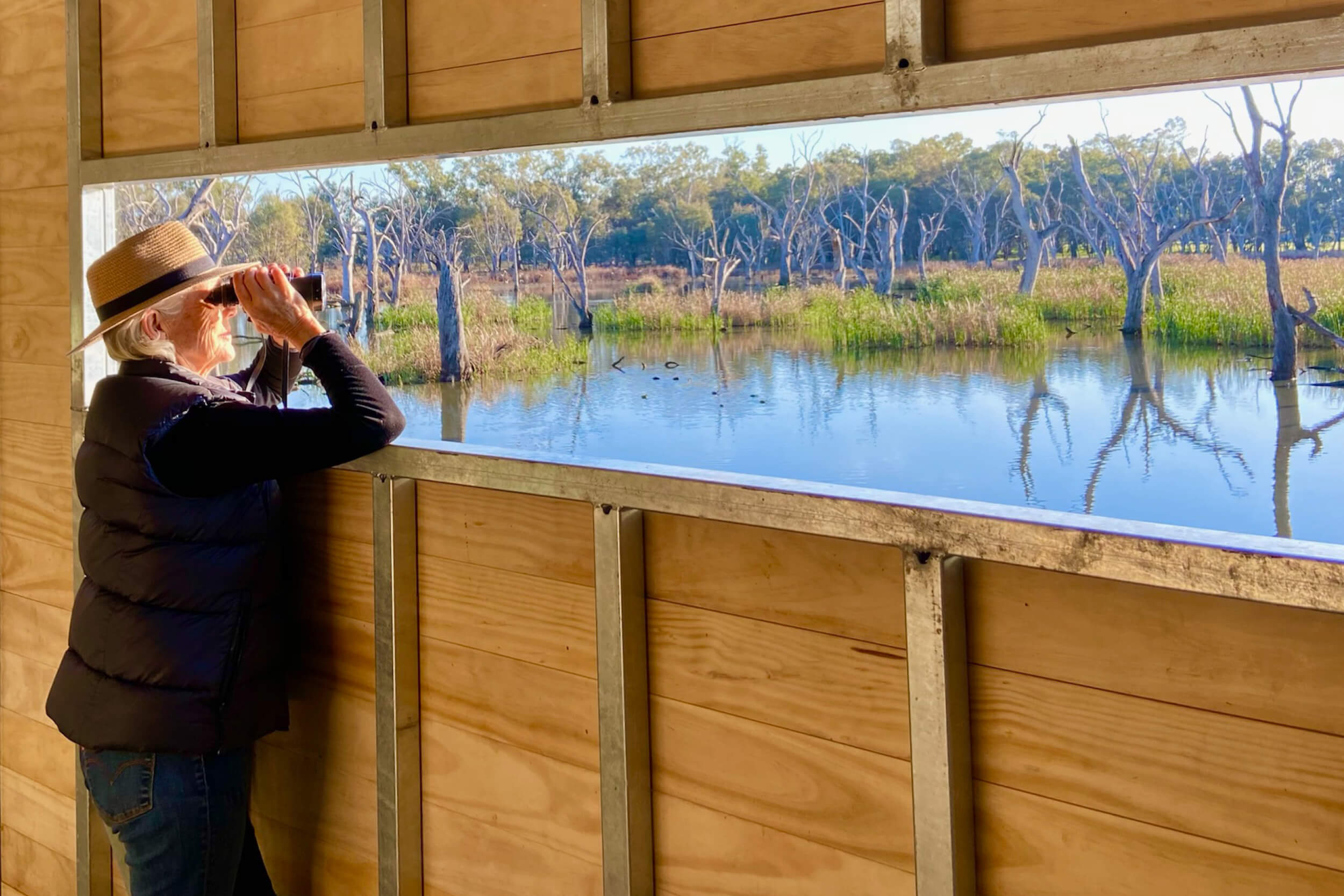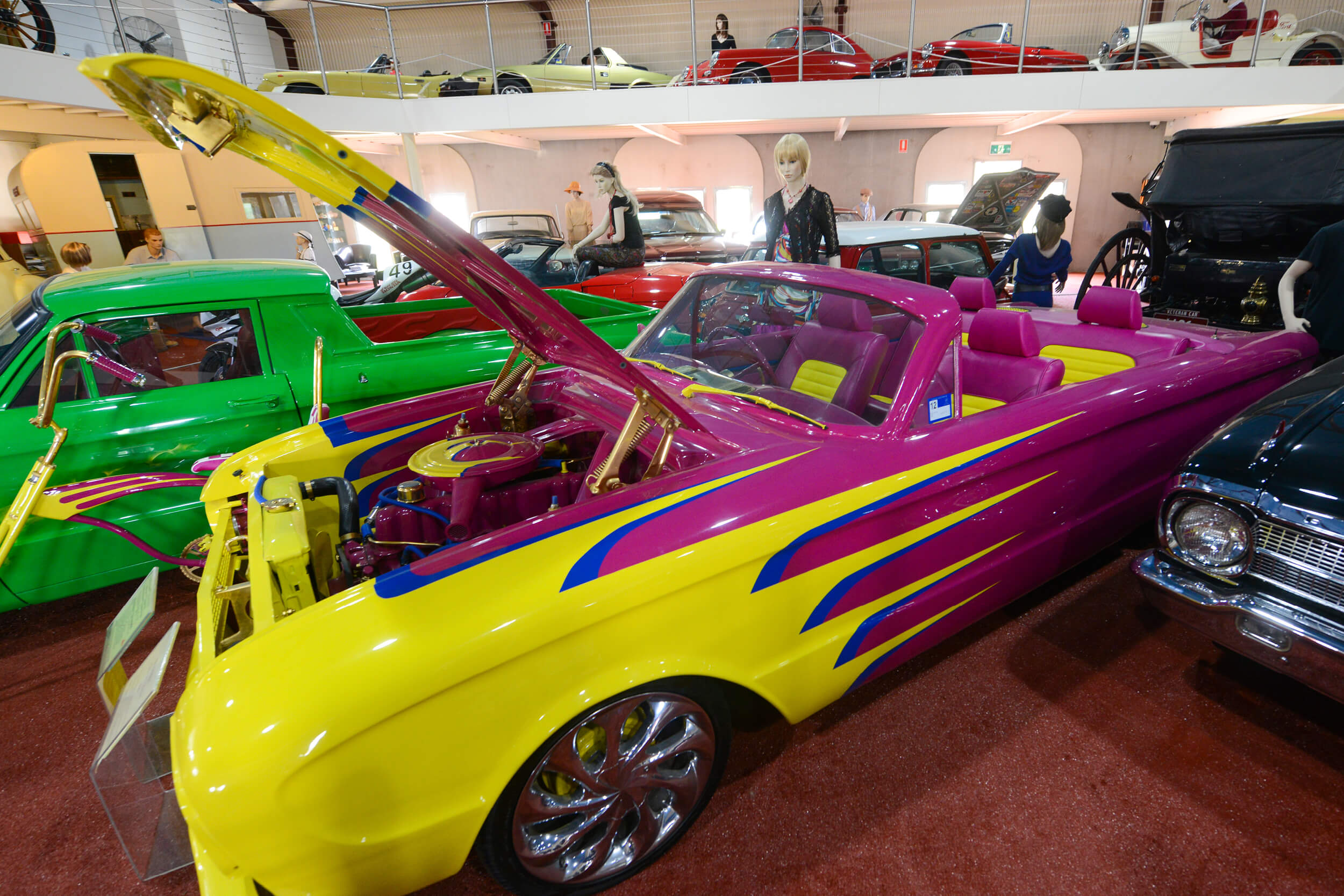 One stop you must make while in Forbes (whether stopping a few days, or just travelling through) is McFeeters Motor Museum.
Kick start your visit with a look at the exquisite range of motor vehicles – from the old to the new, from cars and bikes, a Fire Engine and Japanese Hearse – there really is much to see for the motor enthusiast, and even those who aren't.
There's vintage and veteran, classic and street rod machines to wow every visitor.
The museum itself was purpose built to house this wonderful (and mostly privately owned by the operators) collection.
You'll need to allow plenty of time to do a walk-through of the museum, and even have a browse of the gift shop and model car display.
If you're lucky to catch them on a quieter day, the owners may even walk with you and give you an amazing history and tell you incredible stories of many of the vehicles – including how they came to be in their possession.
Ask about the intricate workings on the Japanese Hearse and about a clever photo op vantage point!
McFeeters Motor Museum is open 7 days a week from 9am-5pm and are located at the corner of the Newell Highway and Oxford Street.
Open all year round – except Christmas Day!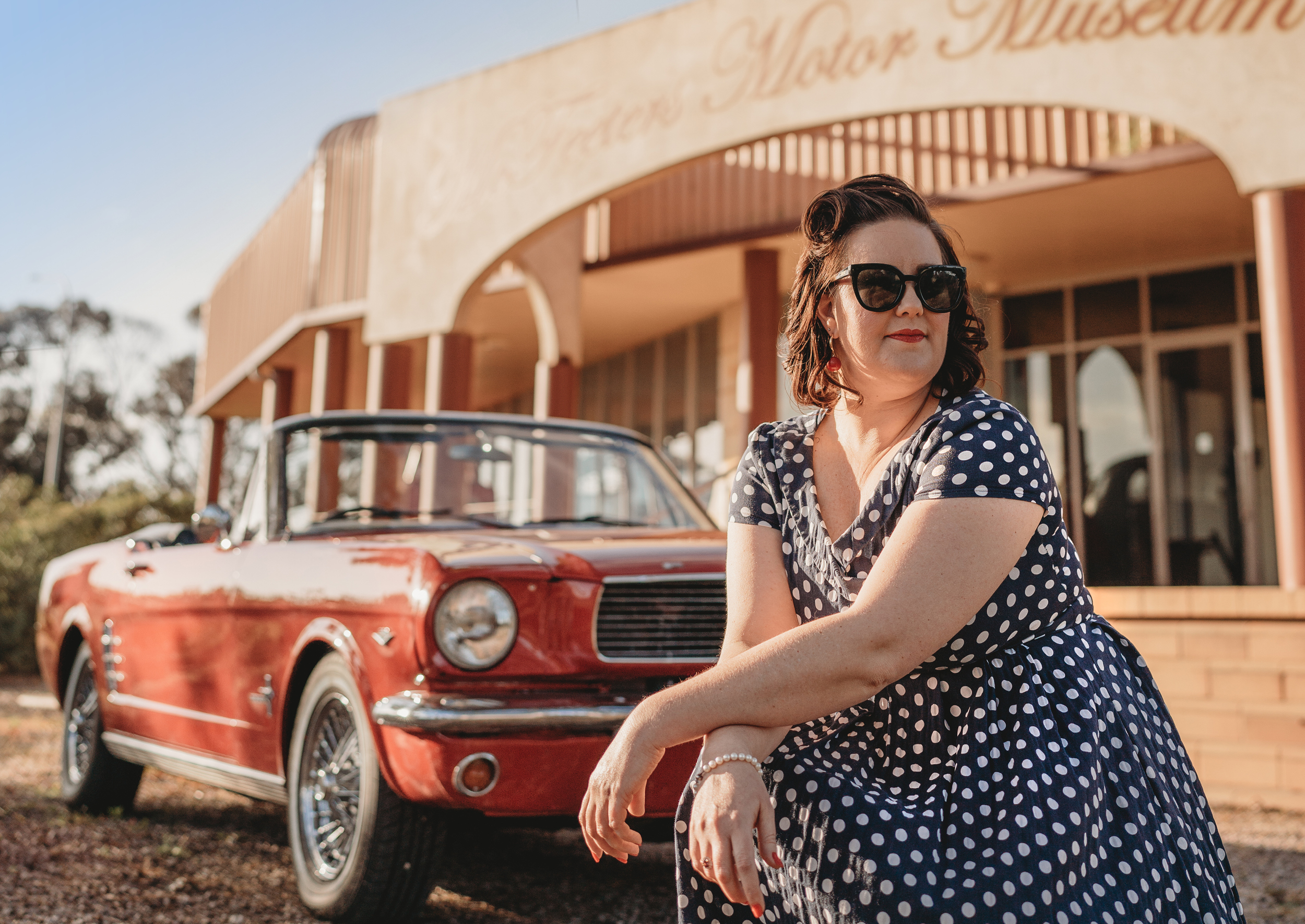 Find Yourself…
in Amazing Forbes
this Elvis season!
Put on your blue suede shoes, grab your mates and come party with us!
Forbes is proud to partner with the Parkes Elvis Festival to expand the offering for our guests, and of course, even those who aren't!
The theme of this year's Festival is Speedway – of the 1968 movie release and there is a rockin' good time waiting for you!
Amazing Forbes loves a party and this is no exception. With two exciting events to get you in the "swing" of things, you don't want to miss out!
Come and get your boogie on!
Amazing Forbes Street Breakfast
Start your day the right way, at the Amazing Forbes Street Breakfast, a favourite for Elvis-goers staying in Forbes to attend during the Festival.
Grab yourself a good feed, catch some funky entertainment from local artist Georgia Sideris and Ray Beacroft as "Ray" of Elvis and maybe even have a bit of a jive before heading off to Parkes for more of your Elvis-infused activities and events!
There'll be plenty of yummy brekky options to choose from – and of course, good coffee to get you in the groove for what's to come for the rest of the day!
And why not have a browse at our gorgeous boutique stores before you head off and maybe find yourself a new favourite fancy frock, suave suit or shiny new shoes… something for an evening with Elvis?!
It all happens in Templar Street, right in the heart of the CBD, from 7am-10am Friday 22 April.
Entry is free – just buy your own brekky.
Buses leave from Club Forbes to Parkes up the other end of Templar Street at 9.10am, 11.10am and 1.10pm.

Swingin' on the Speedway!
Start your engines, don your best 60s inspired outfit and get ready to r-r-r-rock 'n' roll with a night of high-energy entertainment at McFeeters Motor Museum!
This year, Amazing Forbes is bringing even more fun to our Saturday night event with a showcase of swing dancing and some incredible rockabilly tunes, together with some delectable dinner delights!
A two-course meal, catered by Eat Your Greens of Eugowra, will be complemented by the groovy sounds of local artist Gracey Jones together with Elvis Tribute Artist, Nic "The King" Nicholas, rockin' tunes by Jake and The Cadillacs, and swing-dancing entertainment by the Sydney Swing Katz!
The action is all taking place at McFeeters Motor Museum, corner of Oxford Street and Newell Highway, at 6pm Saturday 23 April.
Tickets are $75 per person and selling fast – get in quick at 123tix.com.au (booking fees apply).
Your ticket gets you entry to the event and a browse through the Museum, and includes a welcome drink on arrival.
Spot the red Mustang and stop for a selfie – just like Elvis!
Buses depart Cooke Park in Parkes at 5pm for a 5.40pm arrival at the Motor Museum.
Parking is available at the rear of the Motor Museum – entrance off Young Street (corner Young and Bandon Streets).

Tickets for the bus services can also be purchased at 123tix.com.au or on the bus during the Festival.
So, are you going to Find Yourself… in Amazing Forbes this Elvis season?
* Elvis PresleyTM © 2021 AGB EPE IP LLC
Why not find yourself at one of our amazing events this autumn?
Forbes Invitational Dragon Boat Regatta
Sunday 20 March | from 9am | Lake Forbes, below Bowling Club
The Invitational Regatta of the Western Region Clubs.
Lake Forbes will come alive with the sounds of beating drums and the calls from dragon boat sweeps as clubs from all across western NSW come together to vie for the coveted Bridge to Bridge trophy!
Bring your chair or picnic blanket and come cheer on our local Forbes Dragon Boat Club. Home of the Lachlan Dragons.
A BBQ (provided by Forbes CanAssist) and coffee cart will be available on the day. A raffle will also be run on the day.
Rural Women's Gathering
1-3 April | Various locations
The NSW Rural Women's Gathering is an annual weekend event organised by local committees with support from the Rural Women's Network.
Women's Gatherings are for ALL rural women including: farming women; Aboriginal women; women from culturally and linguistically diverse backgrounds; mining women; women in the fishing industry; women who live in regional cities, towns and villages; and coastal women.
Over the course of the weekend you will experience inspiring speakers, stimulating workshops, lively entertainment, scrumptious food and the opportunity to connect and form friendships with a diverse range of people from all different locations and backgrounds.
Gatherings are a well established annual statewide community event for all rural women, so come along and enjoy a wonderful weekend – there is something for everyone and all women are welcomed with open arms!
Registrations close 21 March. Book and find all the info, including the weekend's program HERE.
Sundown – The Gordon Lightfoot Story
Saturday 9 April | Doors open 6.30pm for 7pm start | Forbes Town Hall, Harold Street | Tickets $25
The Lightfeet Band – with members Keith Potger (The Seekers), Fred Pilcher and Gary Luck are coming to Forbes to perform a tribute show celebrating the life and times of Canadian Music Legend, Gordon Lightfoot.
Tickets are available at 123tix.com.au or Forbes Shire Council office.
For more information, contact Council's Event Officer at [email protected] or phone 6850 2300.
Mini VANFEST
Saturday 9 April | Various events | South Circle Oval
VANFEST is returning to Forbes, but not quite as you'd remember it…
Mini VANFEST is a teaser, 1-day version of the much loved weekend long beauty that we all know and love, supporting the live music industry and regional NSW.
It is an all-ages event with plenty of your favourite artists performing plus a range of market stalls.
Tickets and all event information can be found HERE.
Parkes Elvis Festival
20-24 April | Various events | Various locations
The Parkes Elvis Festival is happening later in the year than usual, but still promises to be a great event!
Full program and further information can be found on the Parkes Elvis Festival website.
Anzac Day
Monday 25 April | 5.15am and 10.30am | Forbes Cenotaph (Victoria Park/Harold Street)
Dawn Service: Meet in Templar Street at 5.15am  to march to Cenotaph via Lachlan and Court Streets
Mid-morning Service: Meet in Cross Street at 10am to march to Cenotaph via Lachlan and Court Streets.
Lowering of the Flags: Commences at 5pm
Forbes Heritage Festival
30 April | Victoria Park, Town Hall and Harold Streets
Celebrating Forbes' unique history and the people who contributed to Forbes being the amazing town it is today.
Forbes Heritage Week will begin with the Forbes Heritage Festival.
Featuring roving entertainment by Convict Footprints and displays by Forbes Museum, Forbes Family History Group, Forbes Visitor Information Centre, Canowindra's Age of Fishes Museum – all showcasing the history of Forbes and surrounds.
Interactive activities including pottery, butter churning or cheese making, soap making, gold panning, Blacksmithing, wood turning/chopping and shearing demonstrations will be happening throughout the day.
Forbes Autumn Horse Show
Sunday 8 May | commencing at 10am | Forbes Showground Arena, Show Street
The Forbes Winter Horse Show made the decision to postpone to Autumn 2022. The Forbes Winter Horse Show – a great opportunity to get your horses and ponies out competing in the hacking and hunter rings, along with breed classes and an interschools ring – or for any newbies to showing – the beginner ring will be ideal!
To keep up to date with this event, check out Forbes Autumn Horse Show on Facebook.

Plan a country trip and Find Yourself… in Amazing Forbes today!