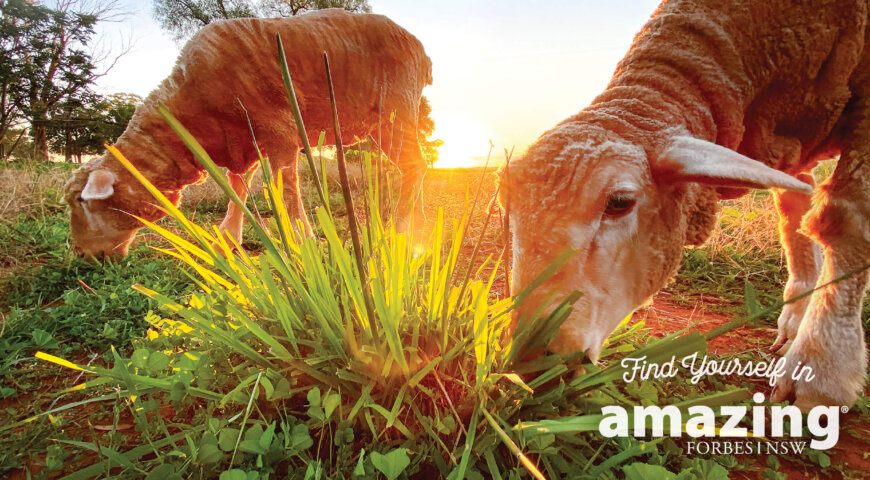 SPRING 2023: Spring to life in Amazing Forbes! 🌼
Spring has well and truly sprung!
Every year, at the changeover of season, Amazing Forbes NSW township experiences a deluge of travelers either heading north for warmth or going south when the temperatures get too hot 'up there'. 
Forbes puts on its most magnificent of displays at this change of season – as the earth awakens after its winter slumber. It's springtime – when a drive to Forbes takes you through a landscape of the deepest green of crops and pastures, when the blazing yellow of canola contrasts starkly against the vibrant regal purple of Paterson's Curse, and the newest generations of lambs and calves play and find their feet.  
The mighty Lachlan River is a lifeforce for many – and has been for thousands of years. This mighty watercourse is a key base of life for this area – nourishing the agricultural, economic, tourist and leisure industries. Some days are fearful, like the historic flooding of late last year, but to paraphrase John Denver, most days are diamonds. 
The home of the Visitor Information Centre in Forbes has officially moved from the Railway Station in Union Street and is fully operational from its new home at the former Lachlan Vintage Village site on the newly gazetted Mary Street alongside the Newell Highway.


Paying homage to the history of Forbes, the former shearing shed, once part of the rich agricultural history of Forbes, has been lovingly restored and reinvented as the new Visitor Information Centre.
Original beams, rafters and doors frame its new role as home to information on Forbes and surrounding regions, and local produce for sale; a beautiful selection of local delights ranging from books, honey, biscuits, olives, preserves, hazelnuts, non-alcoholic beverages, AMAZING Forbes merchandise and more.
Outside, the grounds have been landscaped by talented Forbes Shire Council staff with environmental preservation in mind, and the creation of a space that will appeal to all ages – the young (with interactive spaces) and the young at heart.
The move has coincided perfectly as the tourism industry continues to regain its post-Covid strength, and as Forbes welcomes the continual migration of travellers along the busy national highway.


According to Forbes Mayor Phyllis Miller OAM the new VIC has seen an increase in foot traffic through the door since opening.
"We are so happy with the development of the centre to date, it just looks amazing," Mayor Miller said.
"The original building was once the 17-stand Trigalana woolshed, and was rehomed in Forbes for the Lachlan Vintage Village. After its closure, Council purchased the land in 2017 and has worked on ensuring it continues to be a functioning part of the town's history.


There is still more in store for the VIC to be revealed at later dates – but in the meantime, call in for a visit at 46 Mary Street and check out the produce and what is on offer in our region.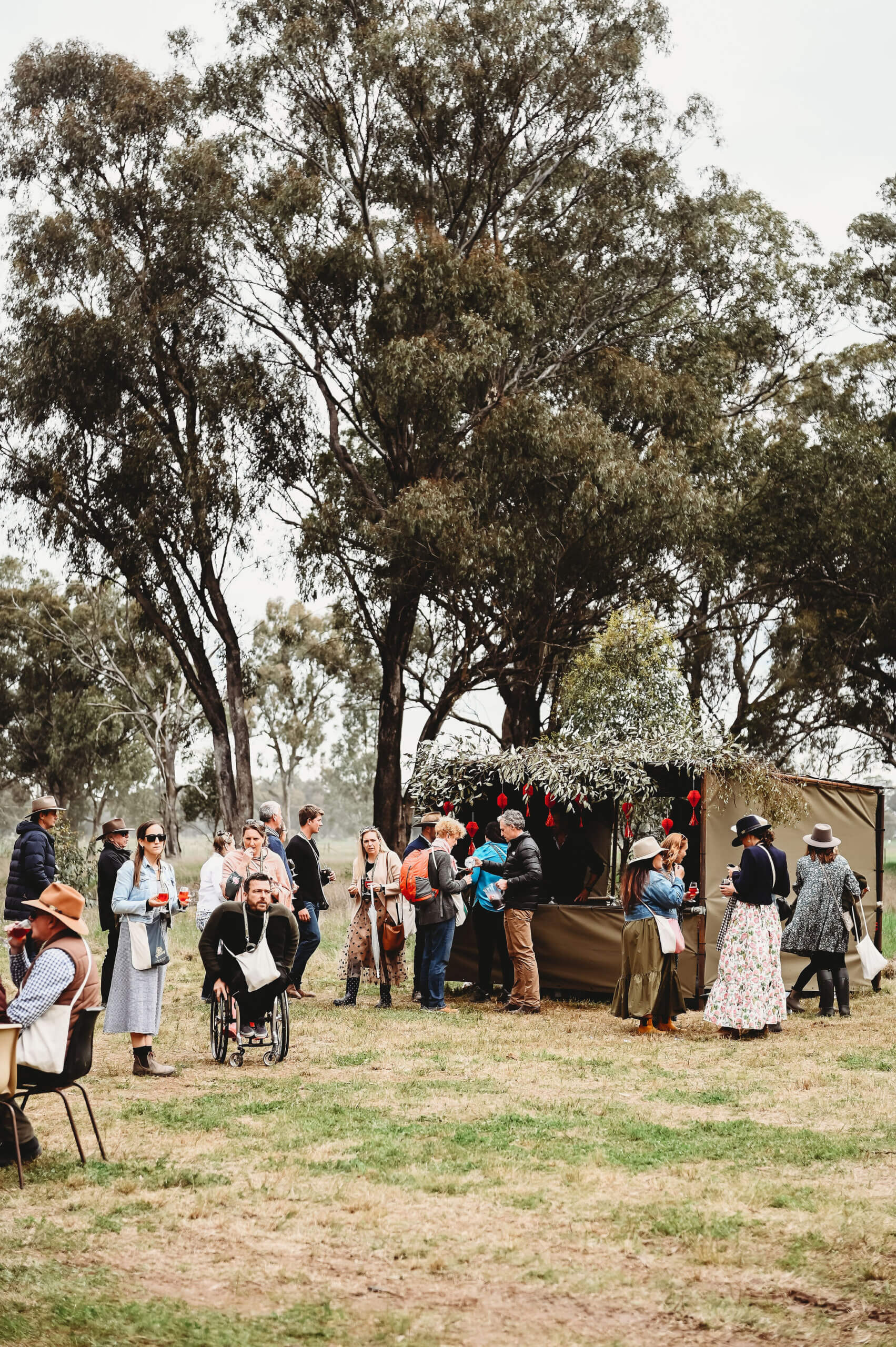 The tranquility of our beautiful natural environment, forms the backdrop to one of Forbes' flagship events – Grazing Down the Lachlan where guests (grazers) are ferried to the start of the degustation on location at Forbes' iconic Sculpture Down the Lachlan trail. Here they are treated to fine food and matched beverages at stations dotted alongside the banks of the Lachlan.
Grazing Down the Lachlan is in its fifth year and promises to be yet another incredible celebration of food + country gathering. There is a great focus on country and culture, and of course, food!
Set amongst beautiful gums along the banks of the Lachlan River, "Grazers" will meander "down the Lachlan", and feast on locally produced foods – and matched beverages from the Central West region of NSW.
The event itself aims to promote sustainability and "zero-waste" with guests being transported to the site from town by bus only, to limit impact on the environment, and provided with reusable utensils which are returned at the conclusion of the event.
It is also a major contributor to the Sculpture Down the Lachlan art project – the 'Gugaa' Goanna Sculpture at the location of the event is part of that project – and other important art and cultural projects in and around the Forbes region.
Please note Gum Swamp Wetlands will be closed for the duration of this event on Saturday 16th September.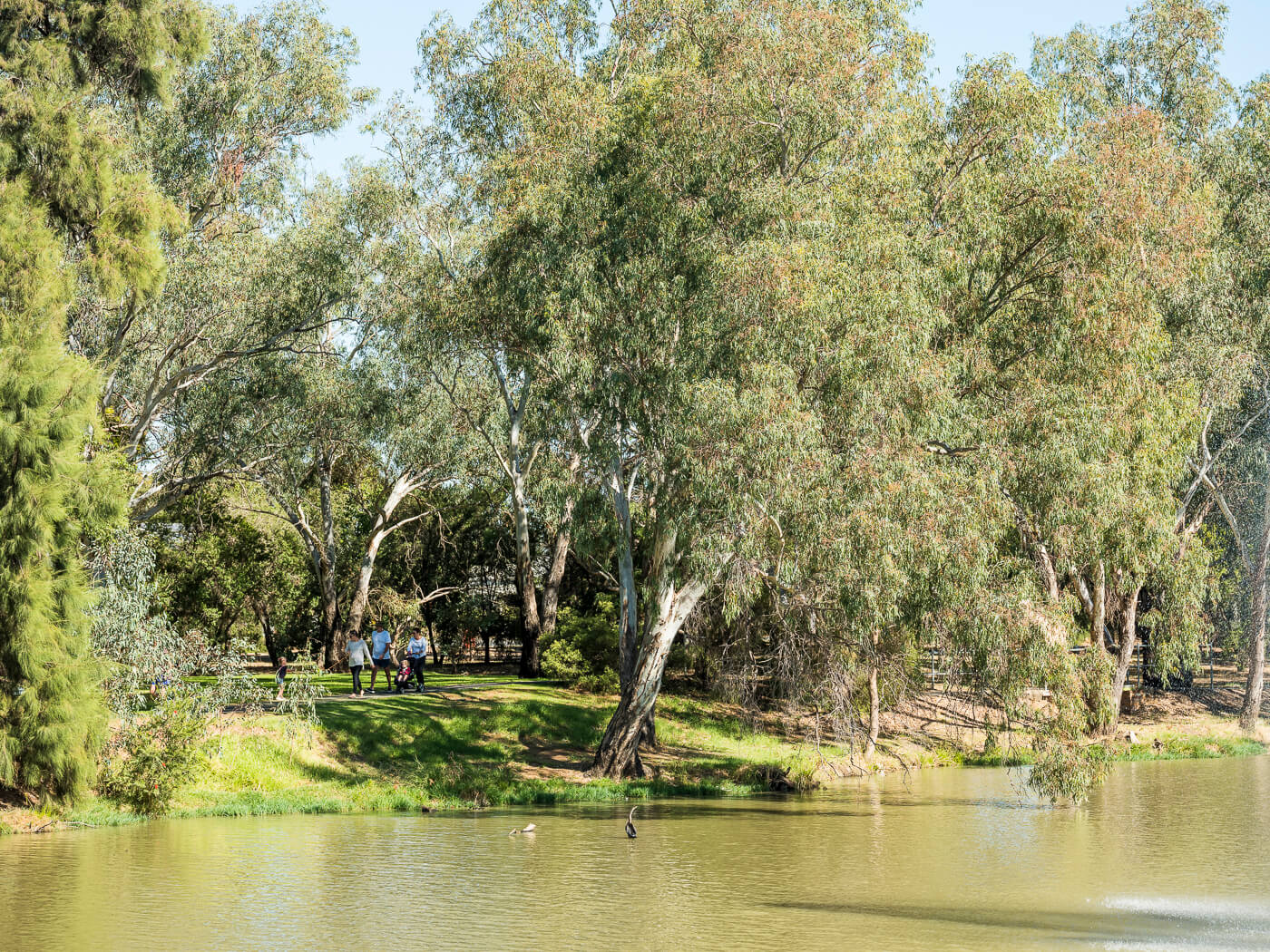 Forbes long ago made good friends with RVs – boasting four well-appointed caravan parks, stays at the showground and free camping options for the weary or wide-eyed traveler.
Each can be the home base for your stay in Forbes. Reset your travelling soul with retail therapy. Take home something special from any of our boutique shops, fill your fridges and bellies with fine fare from supermarkets, local producers or restaurants. 
Pack a picnic (or better yet, book a bus tour and bubbles) and enjoy the full Sculpture Trail from Forbes to Condobolin, taking time to absorb the spirit of each and every sculpture in the peaceful river setting.
Don't be fooled by the thought you are driving into a small country town – this is a vibrant place, full of fun and laughter and community spirit – and we want you to join us! 
You really must Find Yourself… in Amazing Forbes this spring.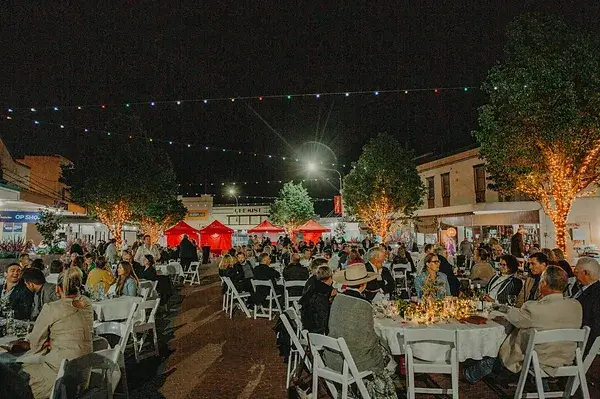 See what's on this Spring in Forbes!
Grazing Down the Lachlan 
2023 Program | Saturday 16 September | 11am-5pm|Lachlan River, Forbes | 
The 'Grazing Down the Lachlan' culinary event is held each September in Forbes.
Set alongside the picturesque Lachlan River, guests are free to wander along in the Gum Swamp reserve between six stations offering delicious food with a matched beverage.

Bedgerabong Country Music Campout
Tuesday 3rd -Sunday 8 October | Bedgerabong Showground
Bookings via [email protected] | 
Campout at Bedgerabong Showground for a week of music and fun! Or head out for a day to have a listen to some good old country music.
For more info, follow Forbes Country Music Club on Facebook
Forbes Motor Show
Sunday 1 October | Gates open 8am for registration | South Circle Drive, Forbes | Entry $2 Adults | $1 Children
The Forbes Motor Show is back for another year and promises a great day out!
Bringing your favourite displays and plenty of action.
Cars, bikes, tractors, trucks, boats and vintage machinery…
Follow Forbes Motor Show on Facebook to keep up to date with all the info as it is released
Taste on Templar
Saturday 4 November | 6.30pm arrival for 7pm | Templar Street | Tickets available here.
The theme for this event is based around local and regional product and produce, local businesses, people and the season of Summer. The evening will include meet and greet with live entertainment by Gabe's Music.
Profits will be donated to Catholic Care Forbes for the Women's Refuge and Homelessness. A donation will also be made to Forbes Branch of CanAssist.
Forbes Magic Festival
Saturday 7 October | Doors open 5pm | Lions Park, Lake Forbes
Tickets available through 123tix.com.au | FREE event (tickets must be booked)

Bring your chairs and rugs to Lake Forbes for sunset for a magical evening being bedazzled and mystified by our roving magicians. There will be food vans with roving entertainment from 5pm-7pm and a stage spectacular from 7pm-8pm to leave you spellbound.
Gates open at 4:30pm. 
National BBQ Championships
Saturday 28 October | 12-8pm | Grinsted Oval, Gordon Duff Drive
Tickets available through 123tix.com.au | FREE event (tickets must be booked)
Witness all the sizzling action of the competition judging the best barbeque beef, chicken, lamb and pork.
The event features market stalls, local live music, celebrity chef, children's entertainment and a bar – something for all to enjoy!

Plan a country trip and Find Yourself… in amazing Forbes today!