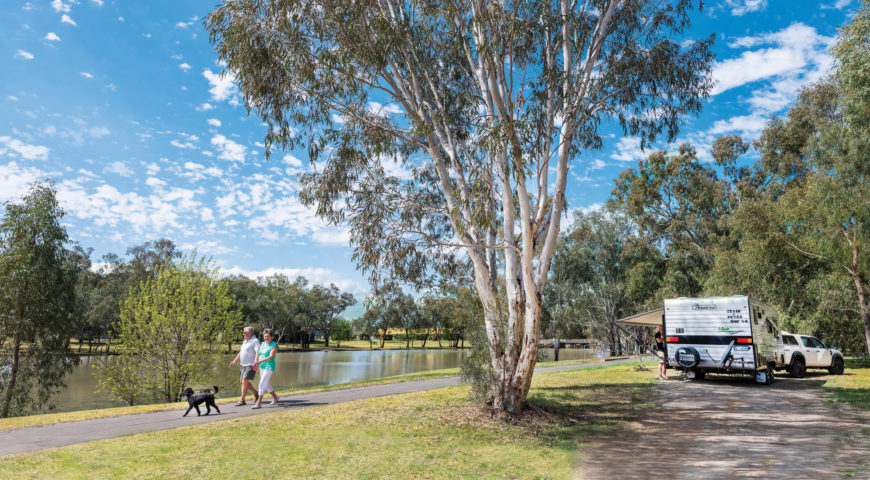 Wake by the Lake… Find Yourself in Amazing Forbes NSW
Like most of us, you've probably been stuck at home at some point this year, wondering when you'll be able to get back out on the open road again…
But whether you've been living in isolation, or you're an essential worker, we bet you've spent some time dreaming of your next escape.
With interstate and international travel on hold right now, what better time to discover our own backyard?
Forbes is an ideal location for travellers: whether you take your time and stop along the way, or do the trip in a day. You can call in for lunch, a little bit of retail therapy, or linger overnight in one of our neighbouring towns before coming to rest up for a while with us.
Roll into town and pull up camp at Wheogo Park RV Rest Area, on the banks of Lake Forbes. Here you'll find all the ingredients for a truly relaxing stay.
It's just a short stroll over Bates' Bridge into town where you can discover all that Forbes has to offer. Or you can just relax lakeside and throw a line in. While our usual springtime events cannot be held this year, Forbes still promises a truly memorable experience.
If you're a history buff and lover of all things heritage, the Heritage Trail is a must-do! You can also follow the footsteps of our infamous bushranger, Ben Hall, or find interesting treasures at the Forbes Historical Museum.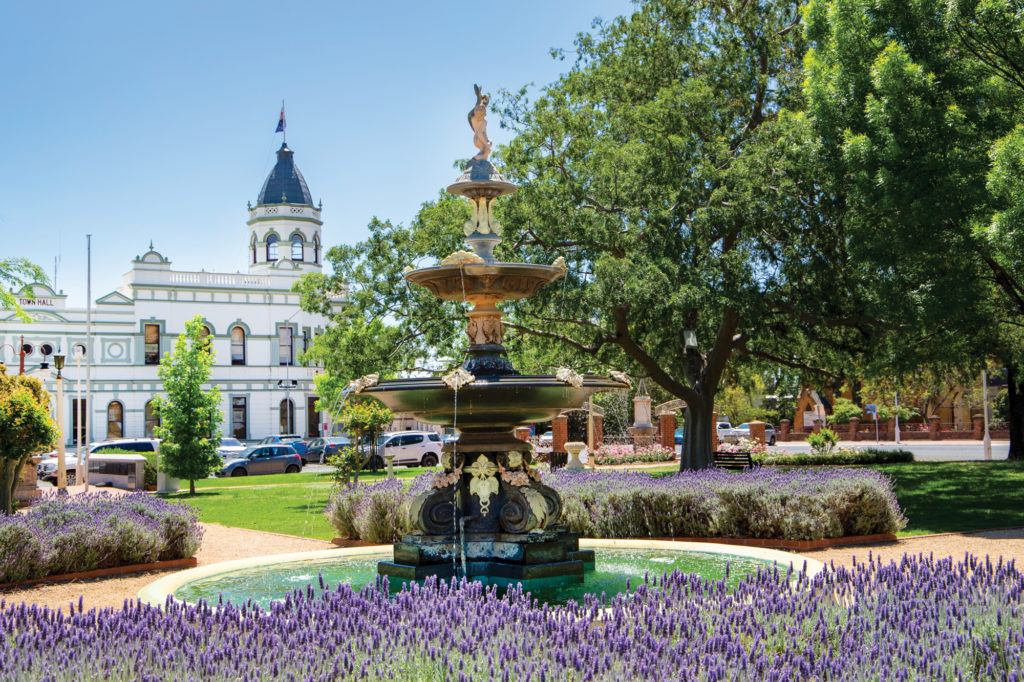 With plenty of nature-based attractions and activities, spring is the ideal time to visit with our parks alive with floral blooms, and explore Gum Swamp Wetlands with bird life galore. A new feature at the Wetlands is 
Varanus
 or 
Gugaa
 in Wiradjuri – a 6m high goanna, which is the first sculpture to visit on the art trail that is 
Sculpture Down the Lachlan.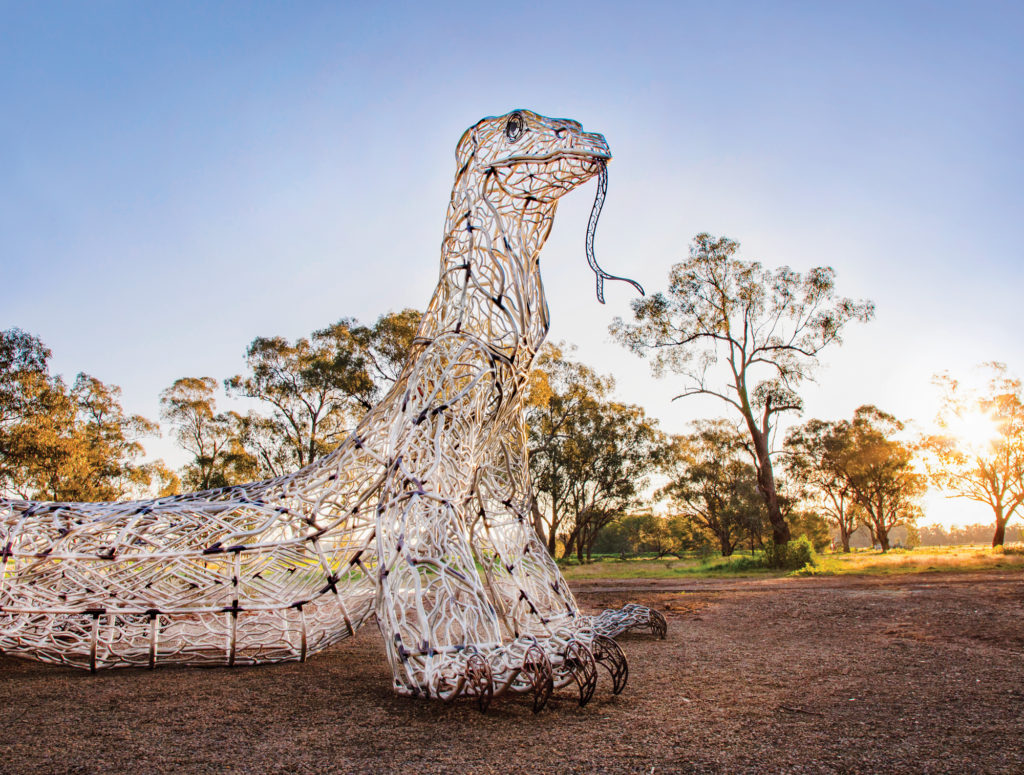 After paying your respects to 
Gugaa
, continue out the Lachlan Valley Way to see our truly 
amazing
 sign and don't forget to also check out the collection of sculptures and murals in town, including the wool mural at the Homemaker Centre, and Story Poles and 
Family Matters
 sculpture at the 
Wiradjuri Dreaming Centre.
Lake Forbes has 10km of walking and cycling path, which goes right past your door (when you are camped at Wheogo) and takes you on a journey of modern art, our Wiradjuri culture, and a piece of air force history. So when you're ready to travel, and it is safe for you to do so, Forbes is an optimal destination to visit, set up base, or as a stopover on a trip further afield: a gateway to Outback NSW!